Buggy for children with special needs EIO
The Special Tomato EIO Push Chair is one of the most lightweight and manoeuvrable strollers out there. Designed for children up to 140 cm and 40 kg in weight, the compact EIO buggy delivers an unprecedented combination of functionality, quality and price. The buggy comes with a variety of accessories including a mild to moderate hard positioning seat, 5-point comfort wrap harness, canopy, water bottle pocket, padded seat and back laterals.

Express delivery

2 year warranty

Child height:

125 cm

Child weight:

40 kg

Seat width:

35 cm

Seat debth:

30 cm

Backrest height:

61 cm

Weight:

10 kg

Stroller height:

114 cm

Stroller width:

61 cm

Stroller length:

117 cm

Folding chassis:

Yes
The Special Tomato EIO Push Chair provides the best of both worlds. It is a special needs stroller designed to deliver mild to moderate positioning support while simultaneously being a lightweight special needs stroller that can be taken practically everywhere.
Twelve FREE features in a best-selling push chair

- No need to remove the wheels to fold it!
Take your child with you everywhere you go, regardless of positioning needs! The EIO Push Chair provides the solution.
When out on a walk with your child, he or she can fall asleep, thanks to the reclining seat of the EIO push chair combined with an easy to elevate, comforable footrest. Once positioned in the EIO buggy, your child will be thorughly supported.
Easily adjustabme swivel wheel lock on the front wheels
It takes just two clicks on the swivel wheel to lock the front wheels! In addition, the large airless wheels on the EIO allow you to effortlessly overcome rough terrain ahead.
Modern minimalistic design unlike old "medical" or "institutional" push chair concepts
The Special Tomato EIO Push Chair boasts a sleek, European design that deliberately devbiates from the "medical"concept so many push chairs for children with special needs have.
Extended storage capacity
The EIO Push Chair features lots of storage as standard features. Included are:
Large shopping basket under the seat

Two water bottle holders on either side of the stroller
Large pocket for keys, cell phones, etc, on the back of the canopy.
The chair "grows" with your child - no need to buy a new special needs stroller every year
One of the most popular features of the Special Tomato EIO Push Chair are its removable standard features and add-ons, allowing the chair to "grow" and accommodate your child's size as he or she grows over the years. The included padded hip and back laterals are deisigned to decrease the overall width of the stroller as they are designed to be easily removed when the need arises. What's more, the Special Tomato Liners and the Special Tomato Sitters can be used to provide additional support for smaller children. As they grow, you can remove them for "instant" increased seat width and depth.
Special needs stroller still unmatched in features, quality and affordability



If you are a caregiver looking for a set of premium features packed in a lightweight and afforable special needs push chair, then look no further than Special Tomato EIO. Included with your EIO standard edition push chair is every essential accessory you'll ever need. Best yer, you get everything a strikingly low price! You get a lightweight push chair (only 22 lbs) packed with not one but 12 popular features and accessories!
The best of both worlds - lightweight stroller with positioning sear and all necessary accessories!



Standard features include:
5-Point Comfort Wrap harness;
Padded seat and back laterals;
Canopy;
Angle adjustable back rest (25 - 75 degr);
Water Bottle Pocket;
Easy foldable.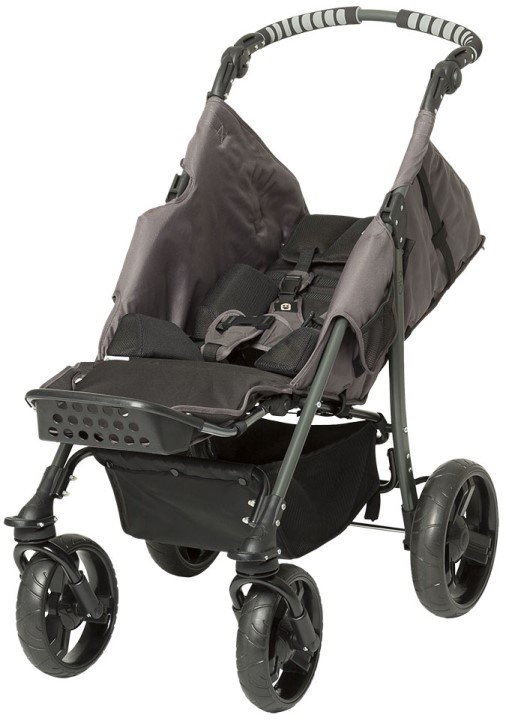 Padded head pillow
Angle adjustable footwell
One-touch rear brake
Shopping Basket
Swivel front wheels with lock out feature for rough terrain
Folds compactly for transport - you do not need to remove the rear wheels to fold it
Folded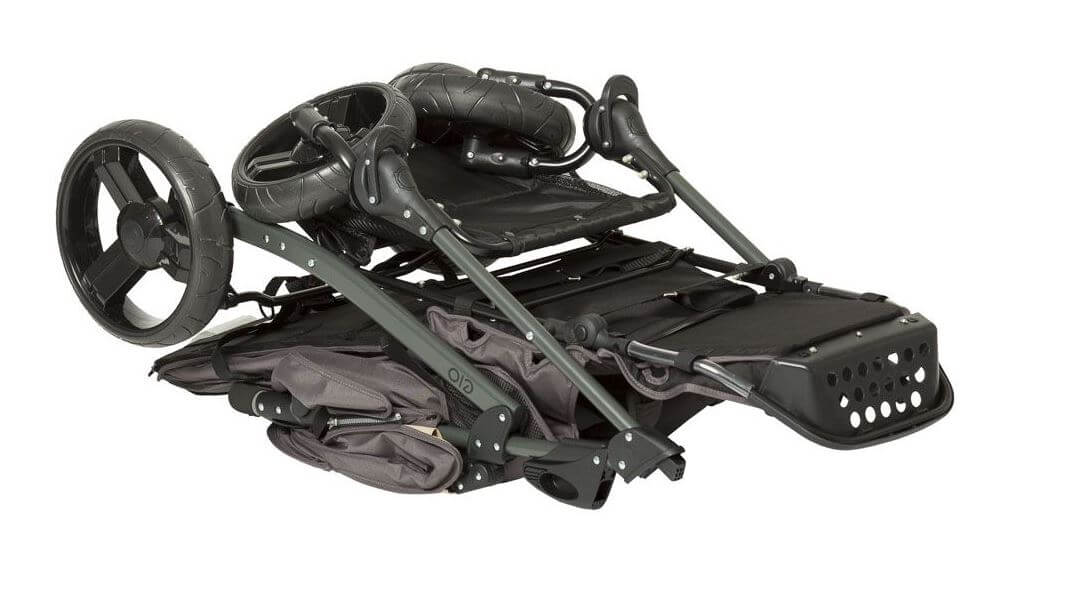 Dimensions
| | |
| --- | --- |
| Size | EIO |
| Maximum Weight Capacity (kg) | 40.8 |
| Seat Width (cm) | 35.5 |
| Seat Deapth (cm) | 30.5 |
| Seat Back Height (cm) | 61 |
| Seat to Footwell - Stroller Only (cm) | 33 |
| Seat to Footwell - with Size 1 or 2 Liners (cm) | 38 |
| Seat to Footwell - with Size 1 Sitter (cm) | 40.6 |
| Seat to Footwell - with Size 2 Sitter (cm) | 43 |
| Handle Height to Floor - (cm) | 76-106.7 |
| Handle Height to Floor - degr | ±65° |
| Footwell Angle toFloor | +15° to -55° |
| Handle Height to Floor - degr | 25°-75° |
| Open Dimensions | 61x117x114 |
| Folded Dimensions | 61x94x61 |
| Weight of Stroller | 10 |
| Wheel Diameter (front & back) | 22.9/27.9 |
Related products