ResMed STELLAR 150 Ventilator
ResMed STELLAR 150 is the ultimate noninvasive ventilator with invasive capabilities. STELLAR is engineered to treat a wide variety of adult and paediatric patients with changing respiratory needs. Offering the widest range of therapy modes, this versatile and powerful ventilator provides the most comprehensive solution for clinicians who treat patients in need of NIV and conditions such as COPD, NMD and OHS. If you are looking to equip your hospital with the best in versatility systems built with the end-users in mind, then ResMed STELLAR 150 is the only choice.
Noninvasive ventilator with invasive capabilities;
Optimal therapy to suit your patients;
Designed to meet the demands fast-paced hospital environments;
Individually-responsive ventilation to suit your patients;
Intelligent Volume-Assured Pressure Support (iVAPS) to target alveolar ventilation;
Intuitive menus to simplify the setup process;
Real-time display allows for quick and reliable monitoring.
Free delivery

2 year warranty

Working with oxygen

Yes

Built-in battery:

up to 2 hours

External battery

up to 8 hours

Pressure (IPAP mode):

2-40 cmH2O

Pressure (EPAP mode)

4-25 cmH2O

Dimensions

23x17x12cm

Weight:

2.1kg
StellarTM 150
Designed for versatility, the Stellar 150 is a noninvasive ventilator with full invasive capabilities and the mosst comprehensive list of therapy modes available. Stellar is carefully engineered to provide unparalleled capabilities when it comes treating both adult and paediatric patient groups with changing respiratory needs. These capabilites cover the needs of NIV during hospital stay as well as chronic patients at home with conditions, such as COPD, NMD and OHS. The ResMed Stellar is the most versatile system designed with the end-users in mind.

Extensive list of the Stellar 150 features
Real-time data and waveforms: including pressure and flow curves, tidal volume, as well as SpO2 and FiO2 levels are viewable on a large colour LCD display;
An auto-scaling function: automatically adjusts graphs to scale for easy assessment at a glance;
A user-friendly menu: provides intuitive navigation to setup options for quick access and adjustment;
A broad range of therapy modes: including S, T, S/T, PAC, CPAP and iVAPS;
Pathology defaults: organised by disease category, common clinical defaults assist therapy initiation and setup;
ResScan patient management software: offers high-resolution (25 Hz) flow and pressure data for download;
IntelligentAir: iVAPS, iBR and AutoEPAP continuously monitor and automatically adjust to deliver personalised therapy to meet your patients' changing ventilatory needs;
Integrated oxygen: up to 30 L/min and high pressure delivery: up to 40 cm H2O at the mask;
Extensive alarms: including FiO2 and SpO2 to provide added assurance for patient safety and care;
Paediatric use: approved for use by children weighing down to as little as 13 kg;
Humidification: heated humidification with H4i™ or HumiCare™ D900 to promote comfort;
Dual programs: set and save up to two programs for day/night ventilation or rest/active periods;
Personalised efficacy and comfort: various features allow you to easily fine-tune settings to suit your patients' needs: Vsync and TiControl™: proven ResMed technologies for leak compensation and inspiratory management for excellence in NIV. Ramp and ramp down: gradually increases and decreases the pressure support delivered to help ease your patients into and out of therapy sessions. 5 Trigger: trigger and cycle sensitivity levels can be fine-tuned according to your patient's given condition. Rise and fall times: transition times between inspiratory and expiratory pressures can be adjusted to suit your patient's inspiratory and expiratory needs;
An internal battery: 2 hours of continuous power;
External batteries: the power of one – or two – RPS II external batteries, each providing an extra 8 hours' capacity;
A DC-DC converter: plug in mobility for use anywhere with a DC outlet, including cars;
Custom-built mobility bags: protecting the ventilator while out and about;
A quality build and durable body: rigorously tested to withstand day-to-day use.
Delivering optimal therapy to suit your patients

Stellar 150 also offers IntelligentAir, a collection of ResMed technologies that deliver individually-responsive ventilation to suit your patients, with: intelligent Volume-Assured Pressure Support (iVAPS) mode to target their alveolar ventilation; an intelligent Backup Rate (iBR) to provide backup breaths when needed; and AutoEPAP to maintain upper airway patency.

Meeting the demands of fast-paced hospitals
Taking into consideration the busy hospital environment and typical workflows, Stellar's intuitive menus simplify the setup process, while its real-time display makes monitoring quick and available at a glance.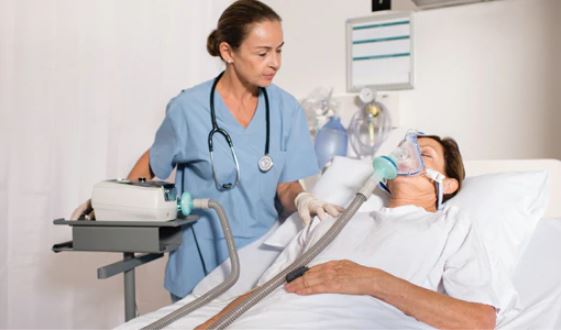 Rehabilitate patients in hospital while aiding their transition to therapy at home
Stellar not only covers virtaully any patient respiratory need, but also helps them achieve lifestyle goals. This advanced ventilator is built ultra lightweight and robust to create the ultimate mobile solution for any environment--hospital or home--where ventilation is required. In addition, Stellar comes with a battery life that's extendable to up to 18 hours, so that patients can easily perform their daily activities with confidence. Combining both portability and full functionality, Stellar 150 is ideally positioned to rehabilitate patients in hospital environment while helping their transition to therapy at home and beyond.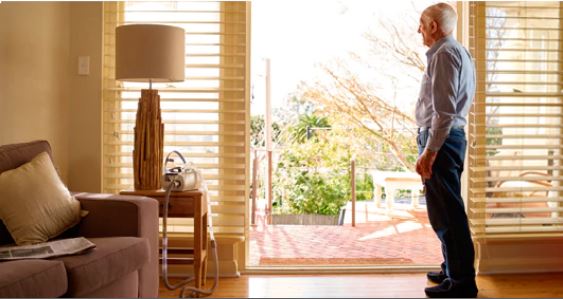 Licensed Resmed distributor
SPECIALNEEDSQEUIPMENT is a licenced Resmed Distributor and carries the entire Resmed Product Line, offering the original manufacturer warranty and express shipping to virtually any point on the globe.
For inquiries about our products and the Resmed Stellar specifcally, do not hesitate to contact us directly via our emils / phones provided. Our assistant will respond to you as soon as available.
Related products