URSUS Modular Special Needs Rehabilitation Stroller
URSUS Modular Special Needs Rehabilitation Stroller
Express delivery

2 year warranty

Size:

1

2

3

Child height (cm):

100

130

150

Child weight (kg):

35

35

50

Seat width (cm):

19-25

22-30

24-34

Seat debth (cm):

21-26

27-35

34-42

Backrest height (cm):

44-55

49-59

55-67

Stroller weight(kg):

19.5

21

22.5

Stroller height (cm):

100

100

100

Stroller width (cm):

59

66

67

Stroller length(cm):

90

90

90

Folding chassis:

Yes

Yes

Yes
Ultralight stroller URSUS™ is designed for daily rehabilitation of children with locomotor disabilities.
As far as its construction is concerned, the frame and seat are made of high-strength aluminum, and the chassis is additionally cushioned. Ursus™ is equipped with ClickClack© feature, which means that you can easily swap the seats and adjust the stroller to the most suitable mode. The device has a wide range of adjustments such as width, seat depth, backrest height, backrest tilt angle, infinitely adjustable tilt-in-space function – TILT-IQ©, reversible seat. Ursus™ has also been equipped with spatial, breathable upholstery that prevents excessive sweating as well as bedsores, and more to the point, positively influences the comfort of use. Moreover, the stroller can easily be converted into a lounger so that the child can sleep in it.
The product is available in 3 different sizes with a very wide range of accessories that will help you to meet the individual needs of user.
Special features



The device ensures adequate stability and safety of Patient.
The product has reflective elements to ensure your safety.
The product is made of light metal alloys which positively affects the low weight of the device.
We offer 24 months warranty on the product. We also provide after sales service.
Intuitive way of adjustment and easy assembly..
You can turn the seat easily so that the child may be facing towards caregiver or movement direction.
It is possible to change the tilt angle of the seat.
5-point belts provide the highest level of security.
Swivel front wheels for easy maneuverability.
The stylish and modern upholstery offers the highest comfort.
New, functional footrest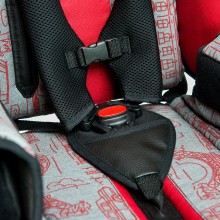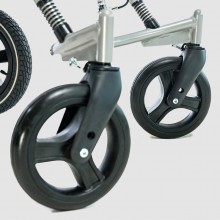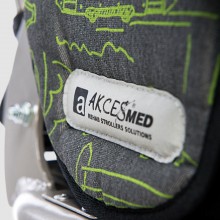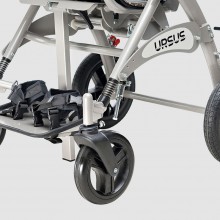 Reversable seat unit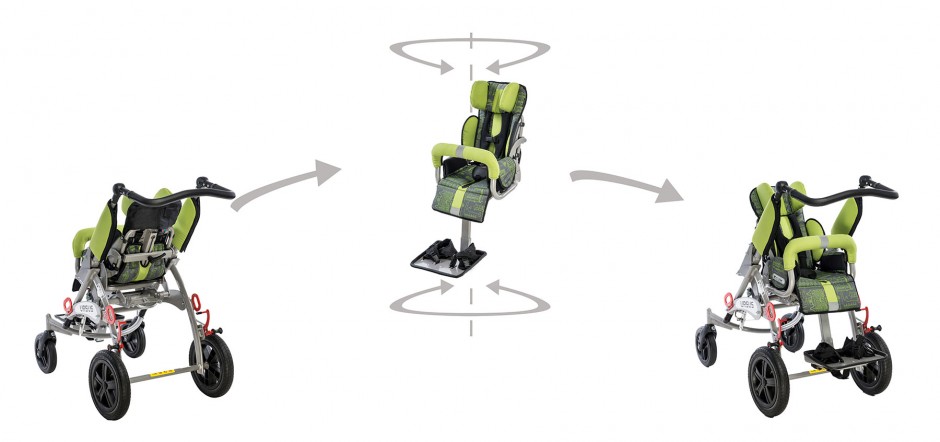 Indications



Cerebral palsy – various types and forms.
Brain and spinal cord injuries with lower limbs paralysis and weakness, balance and motor coordination disorders with different etiology.
Demyelinating disease (e.g. multiple sclerosis – SM).
Meningocele.
Muscles diseases with weakness and paralysis (dystrophy, myasthenia gravis, myositis).
Genetic disorders.
Degeneration and neurological diseases.
Other condition connected with muscles weakness, paralysis and musculoskeletal disorders.
After head and spinal cord injuries and spine trauma with paralysis and paresis.
Standard equipment

Back wheels
Made of material that is reinforced with fiber glass
Equipped with PU wheels
Equipped with independent brake system for back wheels
Stroller is equipped with Light Grey rims. However there is possibility to change the rim's colour to black free of charge.

Front wheels

PU swivel wheels made of material reinforced with fiber glass – full
Fixed direction of movement
Stroller is equipped with Light Grey rims. However there is possibility to change the rim's colour to black free of charge.



Front shock absorbers



Created so as to minimize the shocks during the ride on uneven surface



Separate rear brakes URSUS-BRAKES
Handle for pushing stroller



Ergonomic handle for pushing stroller
It is possible to adjust the tilt angle of handle
Aesthetic finish



Head support



The adjustment of head support's width



Trunk side pelottes



Anatomically shaped pelottes
Easy and quick to fasten/unfasten pelottes



Backrest



The adjustment of backrest's height
The adjustment of backrest's tilt angle



Safety rail



Safety rail secures patient from falling out from the stroller, makes it more comfortable and safe to use stroller
Easy to assemble
Edged with washable upholstery with reflective elements



5 points belts



Stabilization of the patient
Lightening function
Vast array of adjustments regarding belts
Belts can be quickly unfastened
Solid fasteners



Upholstery



Spine load reducing and ventilating function
It is made of easily washable fabric
It has reflective safety marks that make it safer to use the product during evening walks



Seat



Seat unit with system ClickClack™ system for easy stick in/out
Seat unit that can be used forward or rearward facing
Easy to change stroller's configuration and use it for sleeping (lying function)
The adjustment of seat's depth
The adjustment of TILT-IQ tilt angle (tilt-in-space function)



Footrest



The adjustment of footrest's height
The adjustment of footrest's tilt angle
5 point belts that fasten feet together with heel stabilization as well as abduction-adduction adjustment



Frame



Solid as well as light silver frame
Ergonomic system for folding the frame



Cover for folding mechanism



Soft foam inside side covers protects patient from hitting on stroller's frame
Fastened with the aid of zipper
Colors: Size 1, Size 2 and Size 3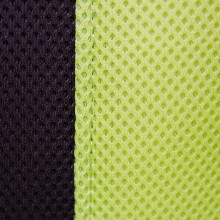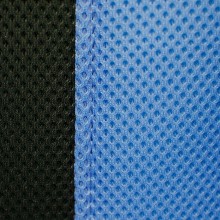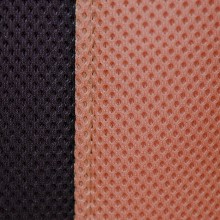 How to measure: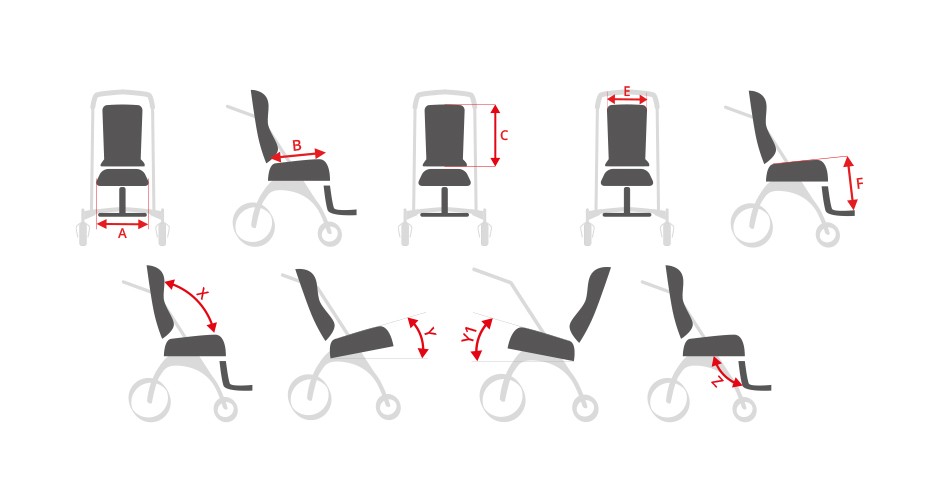 Dimensions: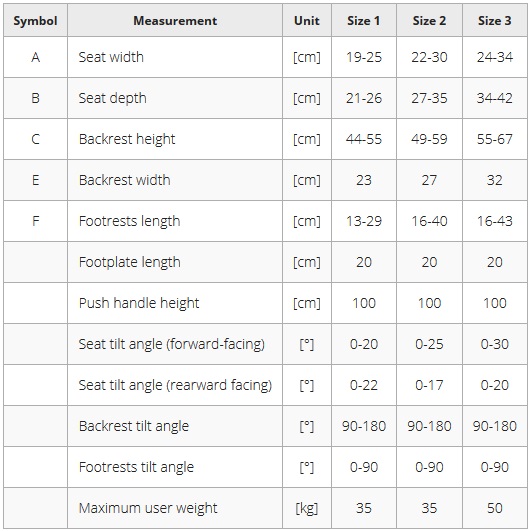 Related products