The STABILO CONFORTABLE mounted in a therapeutic seat provides the patient with comfortable support with the option to correct any changes or curvatures of the back. At the same time, the improvement in control of posture provides a significant increase in seating comfort, as well as facilitating proper stabilization for the patient.
Stabilises the back and hips
Provides an excellent supplement for wheelchairs with a low back
Provides good stability for patients with scoliosis or kyphosis
Provides good support for people in wheelchairs designed for sporting activities
Produced sizes: S, M, L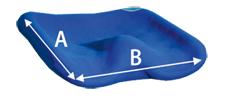 | | | |
| --- | --- | --- |
| Sizes | А | В |
| S | 52 cm | 40 cm |
| M | 56 cm | 50 cm |
| L | 70 cm | 50 cm |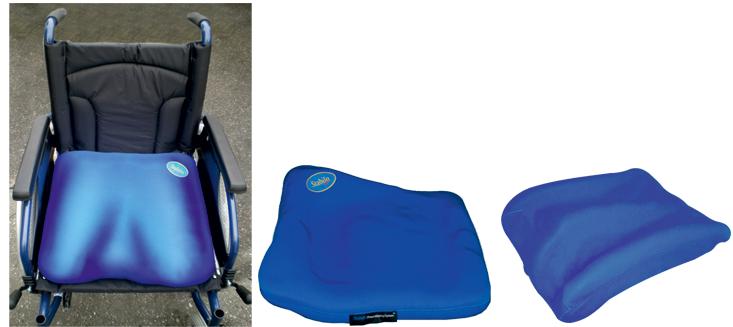 Manual:
1. Take out the tube which is in the pump handle. Start to shape the cushion.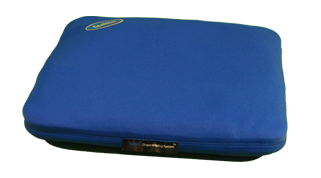 2. Screw the tube into the cushion's valve and wait until the cushion is sufficiently soft.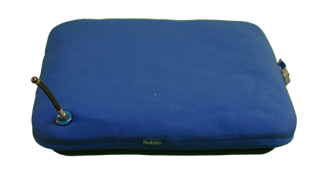 3. Fit the pump to the tube and suck out the air until the desired hardness has been reached.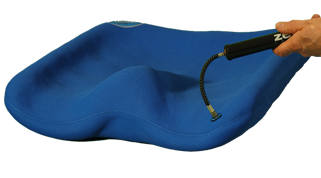 4. To change the shape – screw the tube to the valve and wait until the cushion softness.