Lower limb brace with splints 2R, AM-KD-AM/2R
Lower limb brace with splints 2R, AM-KD-AM/2R
Product Description
The device is provided with two biaxial side splints with a rack mechanism and flexion and extension adjustment. Splint are made from high quality alloy of aluminium coated with permanent powdery cover. The system of splints in Postoperative knee brace is arranged in a shape of X letter, which allows to adhere perfectly to the limb and also enables to stabilize the joint precisely. Biaxial working order of hocks inside splint is maximally similar to anatomical joint movement. Moreover, the flexion and extension angle can be adjusted in every 20°. Adjustment is very easy and you do not need any tools to perform it. Although the role of splints is side stabilization of limb, there is also installed a system of fixing to thigh sleeve and shin sleeve. It enables to attach the splints to the soft part of the brace in an individual, easy and precise way. The Velcro holds the device and assure exact adherence to the limb and stabilization of the joint. Additionally, there are soft cushions installed inside the hocks to protect knee from injuries.
The postoperative knee brace Startech 2R is made of:
Two open sleeves – for the thigh and shin part- enabling their easy installation and exact adjustment to sizes of bottom limb's measurements.
Orthopedic 2R splints with fixing system.
Set of Velcro tapes.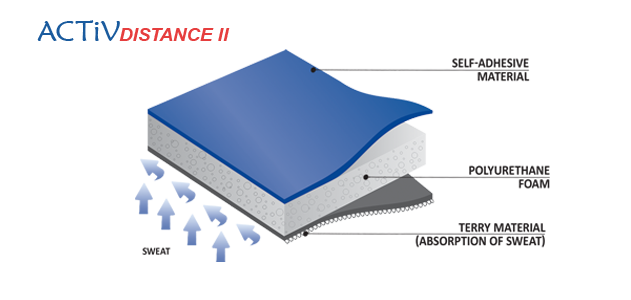 as an postoperative immobilizer and support in rehabilitation during knee surgeries after sudden injures (internal joint fractures, ligament reconstructions) or after conditions (partly or full alloplasticity)
as an immobilizer and support in rehabilitation after injures without surgery treatment
in case of upright standing and walking learning caused neurological or orthopedic damages
in prevention and treatment of knee contractures caused paresis or joint degeneration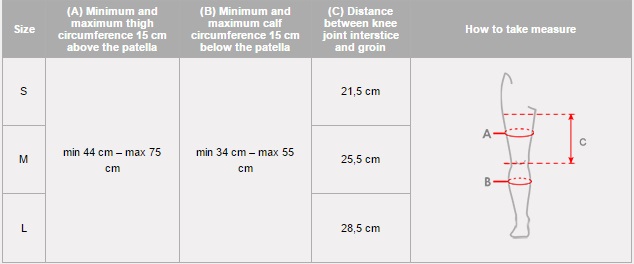 Splints 2R- double axis polycentric splints, with rack gear which copies the anatomic movement of the joint. Such splints are used in all knee joint braces where apart from angle adjustment important is also lateral stabilization of the joint. The splints are manufactured with high quality of aluminum alloy with sanded, durable cover which makes the indifferent to the influence of sweat and salt. Adjustment of flection and extension angle is done with special rivet, every 20 degrees- it is important to fix the required angle of both clocks. The splints are equipped with special oval covers to prevent the rivets from falling out as well as from changing of the angle by unauthorized people. Standard length of the splints is: 380, 470 and 530 mm, the braces with longer splints are additionally equipped with lateral stabilization of the knee joint. The splint and its design are patented in European Union by our company.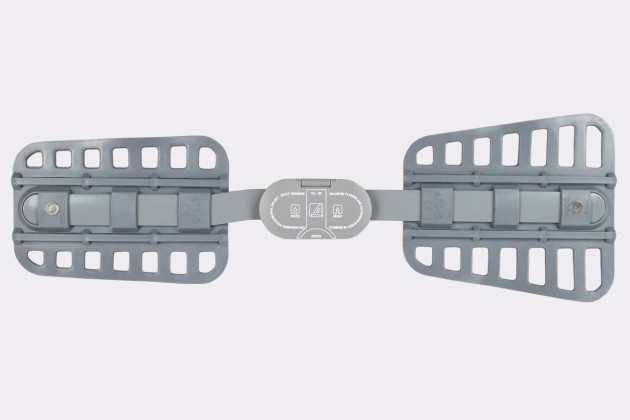 Information For Patients:
Use strictly under the doctor's supervision
The product should be adjusted on the patient for the first time by a doctor or qualified medical staff.
Incorrect usage of the product or selection of wrong size may cause damage to blood circulation, stress to the protected joint, skin injuries, etc.
Luck of everyday personal hygiene or wrong maintenance and washing of the product may cause excoriations or allergic reaction connected with increased sweating and bacterial flora.
Hand-wash in warm water and soap in 30° temperature
Do not iron
Do not use chlorine
Dry far from the sources of heat
Attention: before washing remove the splints together with the system of their assembly.