After-surgery brace of lower limb with splints 1R, AM-KD-AM/1RE-ACL
After-surgery brace of lower limb with splints 1R, AM-KD-AM/1RE-ACL
Product Description
The postoperative knee brace INNOTECH-ACL stabilizes and supports the knee joint and allows to imperceptible increasing the range of movement in every 15°. it is easy to fit the brace to lower limb's shape, even in patients with huge thigh and shin disproportions or in case of knee swelling. The Po-operative knee brace is made of ActiveDistance II, which consists of polyurethane foam covered two-sidedly with lining fabric, which is easy to attach. The internal side is made of the cotton, what is very comfortable for patient.
Free space below the knee allows to change dressing after ACL reconstruction without the brace removing.
The Postoperative knee brace is equipped with:
Open and soft sleeve which enables to adjust the device to the diverse measurements of bottom limb.
System of Velcro tapes which assure proper adhesion the device to the body and more effective stabilization of limb.
System of anatomically profiled aluminium splints 1RE.
Additional above ankle strap.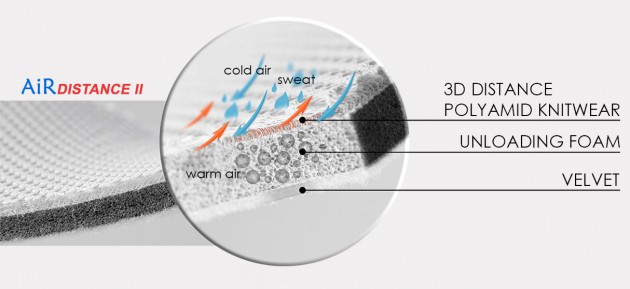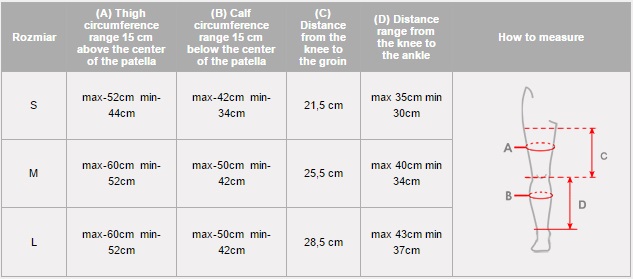 Left/right side available.
as a knee stabilization after operations (strain or rupture of the ligaments, meniscus injuries or other surgeries)
in case of severe and complicated knee instability
during the upright standing and gait learning in patients with paresis
in prevention and treatment of the contractures caused by paresis or joint degeneration
Splints 1RE – single axis orthopedic splints, used mainly in knee joint, upper limb and hip joint braces. The characteristic quality of this splint is, apart from wide range of motion adjustment in every 15 degrees, is also hyperextension adjustment in the secured range of -15 and -30 degrees. The splints are characterized by perfect lateral joint stabilization and low weight. The set-up of the angle adjustment clock doesn't require any tools, and special safety system prevents the change of the angle by unauthorized people. The splints are made of high quality aluminium alloy and plastic with carbon fibre. They are light and neutral to the influence of sweat and salt, properly firm, assuring correct functioning of the device. Standard length of the splints is: 380, 470 and 530 mm. The splint and its design are patented in European Union by Reh4Mat company.

Setting up: