LOWER LIMB SUPPORT AM-OSK-ZJ/3
MCL SINGLE SPLINT KNEE BRACE WITH 3 AXIAL HINGES AND DYNAMIC SPIRAL STRAP
3 Point braces
They are dedicated for patients to lighten the medial or lateral side of the knee joint. 3 points system allows to lighten articular surfaces of the femur and tibia, to reduce pressure on injured articular cartilage and decrease irritated pain receptors, which is maximum during the midstance (MST). Reducing the stress on the condyles helps to set the articular surfaces adequate against each other, what prevents knee valgus or varus.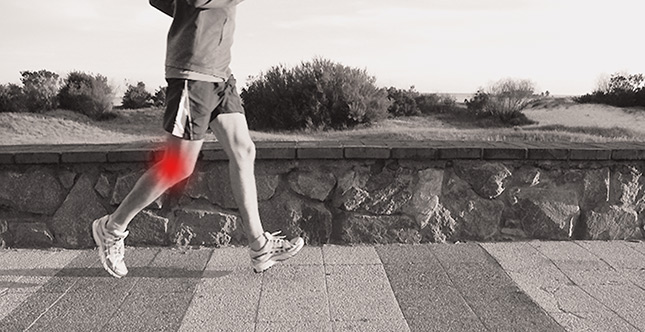 How the 3 point system works

The first support point is the sleeve connected with splint, which stabilize the brace on the thigh on the stressed side (medial or lateral).
The second support point is the sleeve connected with splint also, which stabilize the brace on the shin on the stressed side (medial or lateral).
The third one is the spiral strap connected with the hinge and 2 straps above and under joint axial (on the femur and tibial condyles) – this solution reduces 50% pressure straps on the shin and thigh on the opposite site to supported.
Key element of the 3 Points System is the hinge. The polycentric hinge with edge and rotation movement during knee flexion facilitates maintenance the hinges in the knee axial.
Single splint knee brace AM-OSK-ZJ/3 is the professional medical device, which increases the gait quality and is the support in rehabilitation of the locomotor system. It is made of a structural material ProFit, what means professional fitting. This is a 2-layer fabric, perfectly fitting patient's body, stretching in all directions and modelling the limb- creating, so-called, the second skin. The external side of this textile contains spandex, which is responsible for precise compression and limb fitting. Also, it reduces the muscle vibrations during the physical activity. The internal membrane is made of microfiber, cotton and elastin, what prevents to perspire, and is very gentle for the skin. The brace is equipped with a diagonal dynamic spiral force strap tightens when the knee is extended, it resists valgus forces and minimizes axial rotation. What is more, adjustable tibial strap provides tibial capture and improved suspension.
The brace stabilizes knee joint and prevent the valgus. It is highly recommended in knee degeneration, MCL injures connected with knee instability.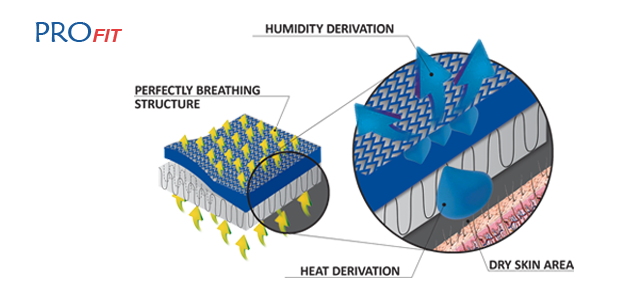 knee dislocation,
knee twist and sprain,
side instability of the knee joint,
knee ligaments injures – especially MCL and ACL injury,
knee ligaments reconstruction,
other surgeries (orthopedic),
excellent prophylaxis in sport.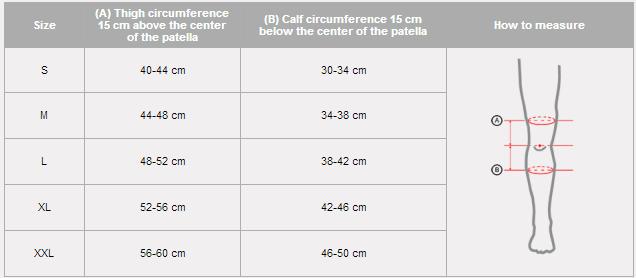 Left/right side available.

Splints [3] – triple-axis polycentric splints equipped with rack and pinion, which reflects the anatomic movement of the knee joint. Such splints are used in long knee joint braces, in cases where very high lateral stabilization of the jont is required. They are made of high quality aluminium alloy, with durable sanded cover, which protects the splint from influence of sweat and salt. Splints are equipped with specially shaped neoprene cover to protect the rack and pinion and prevent potential injuries..