Closed knee brace AM-OSK-Z/S-A is a professional first class, medical product improving efficiency of walk, used in rehabilitation after damage of the knee joint. It is is made of innovative, compression and skin-friendly fabric called CottonFit. It's 3-layered spacer fabric consisted of elastic spandex, elastic core and cotton layer called CottonPlush. The core's aim is to improve compression and absorb shocks in joints and muscles during physical activity. The skin has contact with CottonPlush, providing high air permeability and maintaining the skin soft and dry. CottonFit has Oeko-Tex Standard 100, what means that it is neural for skin.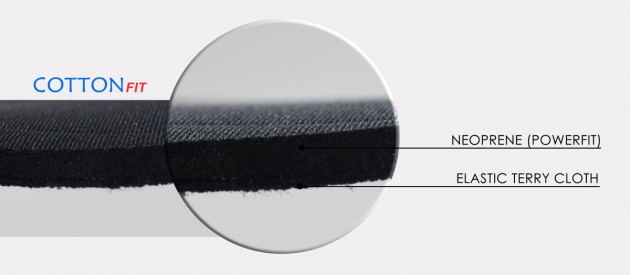 The brace is equipped with elastic splints, which stabilize knee in frontal plane. This splints are sides leaf spring hinges, which reflects physiological knee motion precisely. Additionally, the brace has independent sets of VELCRO tapes, frontal ACL support and patella support with antimycotic properties. The Impact brace is the best solution for active people (included athletes), who need frontal knee stabilization, maintaining the anatomic range of motion.
Purpose of use
knee dislocation,
knee twist and sprain,
side instability of the knee joint,
knee ligaments LCL, MCL and ACL injuries,
knee ligaments reconstruction,
other surgeries (orthopedic),
kneecap instability – patellar subluxation.



The brace is equipped with leaf spring hinges. The splints are made of high quality alloy of metal and plastic. This construction provides anatomic knee motion with excellent lateral knee stabilization. The AM-OSK-Z/S-A brace helps in knee extension, because of used high quality spring steel.