Knee brace U-SK belongs to 4CLASSIC group and has universal size. It is made of innovative UniPren.
UniPren is universal 3-layered fabric made of external elastic polyamide self-gripping layer and internal neoprene foam with elastic jersey. Our fabric is soft and elastic and not knitted, what prevents skin against the skin abrasions in the compression zones. The braces made of UniPren provide the best stabilization in market.
The brace provides compression, reduces effusions and swelling and has analgesic properties. Such properties allow to use it during sport activities.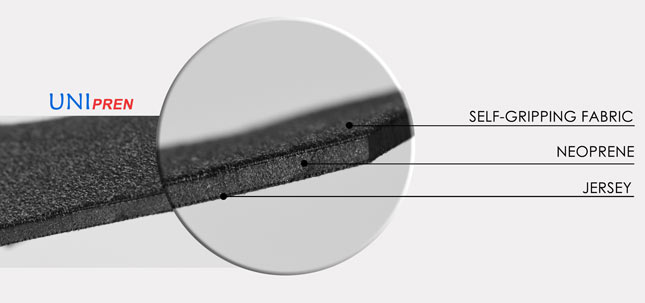 knee dislocation,
knee twist and sprain,
as an prevention against kneecap instability (patellar subluxation)
joint degeneration