Medial tibial stress syndrome ("shin splints")
Shin pain is condition that occurs in a lot of sports, especially long-distance running. Medial tibial stress syndrome (MTSS), called "shin splints" is connected with this dysfunction and it's a result of:
stressed bones and stress fractures,
inflammation of tibialis posterior and soleus muscle,
increased compartment pressure
nerve incarceration
The reason of the Shin Splints can be poor foot posture. High arch has limited absorption of load. Low arch (flat foot) causes pronation. The tibialis posterior and soleus muscles are too stretched and have to do eccentric work against the pronation. This poor activity causes stress fracutres, increased compartment pressure and "shin splints" in the result.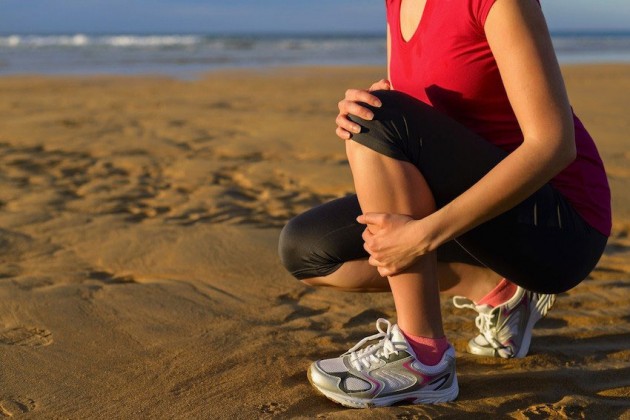 Anatomic AS-PU calf brace is the excellent solution for everyone who needs compression and heating the calf muscles. Our shin sleeve protects the leg against the abrasions and tibia injuries. It's made for athletes and active people who want to fitting, durability, efficiency and comfort in 1 product.
Stressed soft tissues, inflammation, pain, strain, injury prevention – they are really few of the only reasons of using our calf brace.
Our calf support AS-PU is made of innovative, high-compressive and skin-friendly material, called CottonPren. It's soft and high-elastic, what provides excellent compression. This material is made of neoprene with internal elastic terry.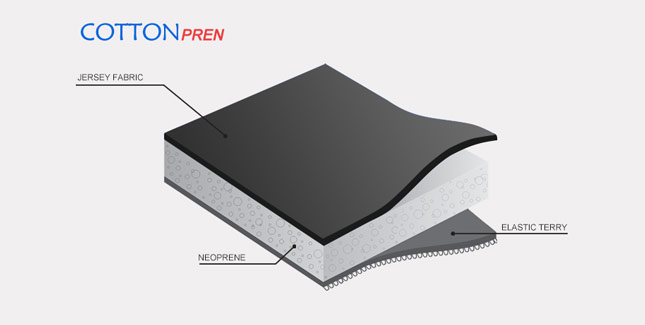 The inside of the calf brace is made of cotton elastic terry that is skin-friendly that proves OecoTex standard 100 certification.
Our shin sleeve AS-PU provides compression what reduces swelling, exudation and pain. air-flow vented CottonPren keeps moisture out, promotes therapeutic warmth and healing. It improves cellular metabolism what reduces inflammation and oxygenates the muscles. The calf brace is the excellent solution for people training the jogging, dynamic walking and sports with sudden change of direction such as: football, basketball, tennis and dance.
Anatomic-shaped sleeve is designed to fit the left or right thigh.
​The support reduces pain of shin caused by overstress and old injuries.
Maintenance of stable temperature and elastic pressure results in reduction of swelling, helps in healing of post-injury effusions and hematoma.
Enables faster come back to training.
Provides protection in contact sports.
Detainment of warmth, preventing body overcooling and overheating,
Comfort of use – the support contains no thick fibres which can cause abrasions if pressed firmly on patient's skin.
Simplicity of use- simple way to put the support on and take it off by the patient.
The design of the support takes into account specific body shape and provides maximum comfort of use and no movement limitation for both women and men.
pain of calf and shin muscles
stressed calf and shin muscles
Shin Splints – medial tibial stress syndrome (MTSS)