ANATOMIC THIGH/GROIN SLEEVE

Inflammation of thigh adductors is called as an tendinopathy. These muscles goes along the inner side of the thigh. Injury biomechanics is based on muscle sudden contraction, connected with tight external rotation and abduction of the hip. The causing factors are muscle imbalances (when abductors are stronger than adductors) and their poor flexibility. Adductor strain is common injury in tennis and football, but we can observe it in every kind of sport, where sudden changes of direction and steps forward occur.
Sudden contraction of adductors can strain and rupture of tendons. Athletes, especially football (soccer) and tennis player, suffer from groin pain that is often symptom of adductor tendinopathy.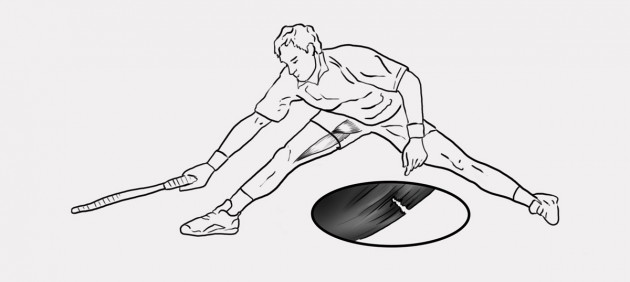 Anatomic thigh and groin sleeve AS-U is the excellent solution for everyone who's looking for compression and therapeutic warm connected with protection against injuries during trainings.
Our thigh and groin brace is made for active people to support minor pain, sprains and strains.
Thigh sleeve AS-U is anatomical contoured and provide a custom, comfortable fit. It's made of innovative and friendly for skin material called CottonFit.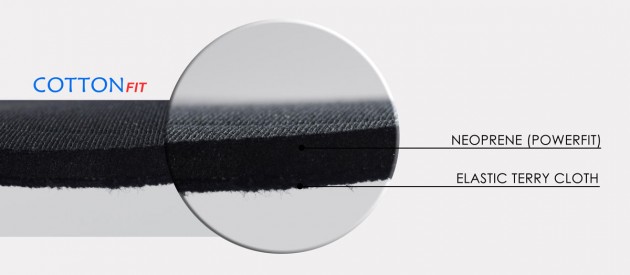 CottonFit is an innovative material. It's 3-layered spacer fabric consisted of elastic spandex, elastic core and cotton layer called CottonPlush. The core's aim is to improve compression and absorb shocks in joints and muscles during physical activity. The skin has contact with CottonPlush, providing high air permeability and maintaining the skin soft and dry. CottonFit has Oeko-Tex Standard 100, what means that it is neural for skin.
Our thigh and groin sleeve AS-U provides compression what reduces swelling, exudation and pain. air-flow vented CottonPren keeps moisture out, promotes therapeutic warmth and healing. It improves cellular metabolism what reduces inflammation. Anatomic-shaped sleeve is designed to fit the left or right thigh.
High quality of AS-U sleeve protects leg against the injuries in sport very nicely.

Detainment of warmth, preventing body overcooling and overheating,
Comfort of use – the support contains no thick fibres which can cause abrasions if pressed firmly on patient's skin.
Simplicity of use- simple way to put the support on and take it off by the patient.
The design of the support takes into account specific body shape and provides maximum comfort of use and no movement limitation for both women and men.
Period of use depend on the decision of leading doctor.
The material of the support applies elastic pressure on muscles which blood circulation on oxygen distribution.
AS-U support reduces pain caused by overstress and injuries.
Maintenance of stable temperature and elastic pressure results in reduction of swelling, helps in healing of post-injury effusions and hematoma.
Enables faster come back to training and provides protection in contact sports.
stressed muscles and tendons
inflammation (tendinopathy)
pain in the thigh and groin area