Your spine and weightlifting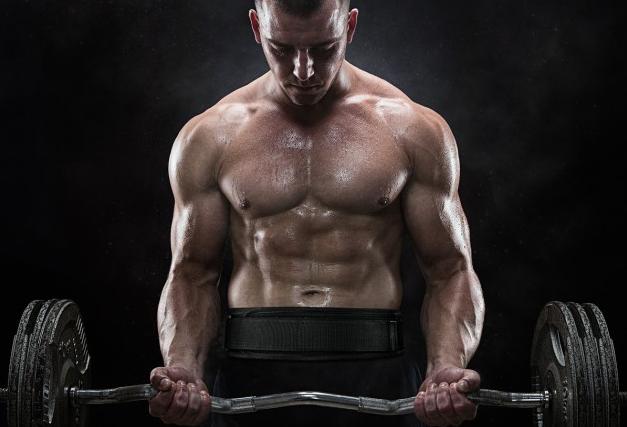 Weightlifting is the Olympic discipline for many years. Long-term and lasting many hours trainings cause chronic pain and spine deformations. Stressed spine while weightlifting can cause intervertebral discs injuries, herniated nucleus pulposus and nerves compression. This pinched nerves cause pain, limbs numbness or tingling and even paresis.
To prevent backbone conditions it is recommended to use our lumbar belt AS-LK-01.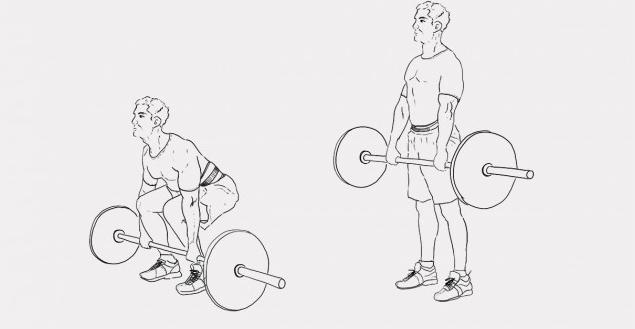 Our lumbar brace AS-LK-01 has additional lumbar support and double-fastening system that prevents against loosen belt accidently.
While weightlifting we can observe isometric effort based on Valsalva's maneuver. During using of our lumbar brace, intra-abdominal pressure (exactly: intra-muscular pressure in the erector spinae muscles) increases what makes the lower spine more rigid and allows to lift more weights.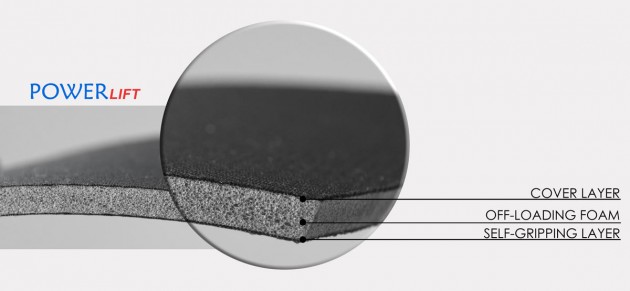 PowerLift is off-loading 3-layered lamination. It consists of: durable polyamide self-gripping part, EVA foam and jersey. PowerLift is easy to attach what improves comfort of use. Waterproof material.
Using AS-LK-01 lumbar belt causes:
Reduction of excessive back muscle tension
Sacro-lumbar spine stabilization in the physical activity
Prevention against the moving intervertebral discs out of position
Risk injuries minimization
Better scores in your trainings and competitions
Our brace AS-LK-01 supports lumbar spine during physical activities by off-loading your bending backbone
The belt prevents your spine in case of intensive body building.
It supports you in other sport disciplines and daily activities.
abdominal and lumbar muscles strains caused by injury or stress
in physical activity as an support of the lumbar spine and muscles
in chronic L-S syndrome
prophylactically in weightlifting trainings such as body-building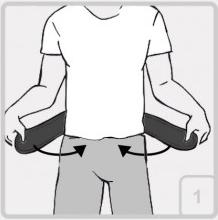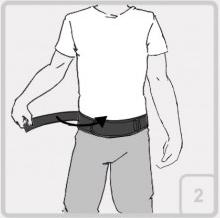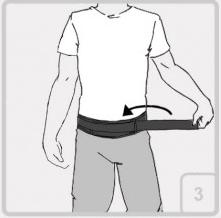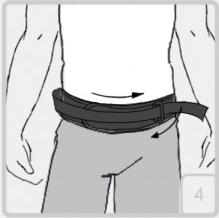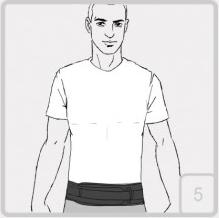 fresh wounds
attritions of skin
skin eczema
skin allergy
varicosity
Information For Patients:
Use only according to doctor's advice and under doctor's supervision
The product should be adjusted on the patient for the first time by a doctor or qualified medical staff.
If possible wear cotton t-shirt under the device
Use strictly under the doctor's supervision
After final fitting cut off the needless Velcro tape
Do not use the device directly after usage of cream or worm-up gel
Usage of wrong size of the product (too small) or excessive tightening of the belts, may cause temporary problems with intestines activity and other internal organs or problems with breathing and blood circulation.
Lack of everyday personal hygiene or wrong maintenance and washing of the product may cause excoriations or allergic reaction connected with increased sweating and bacterial flora.
Hand-wash in warm water and soap in 30° temperature
Do not iron
Do not use chlorine
Dry far from the sources of heat