Lumbosacral support belongs to the SCTIV SPORT group.

Detainment of warmth, preventing body overcooling and overheating,
Comfort of use – the support contains no thick fibres which can cause abrasions if pressed firmly on patient's skin.
Simplicity of use- simple way to put the support on and take it off by the patient
The product contains integrated functional areas, each having different function. One of the main elements of the perforated material are the air channels, which drain the heat in a controlled way. The design of the support takes into account specific body shape and provides maximum comfort of use and no movement limitation for both women and men.​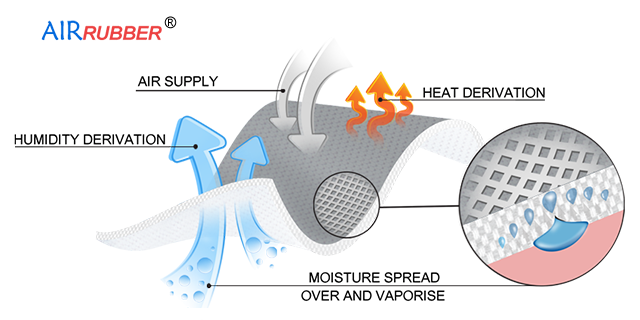 The support is made of material which, pressing muscles, supports blood circulation and oxygen distribution within the whole body.
The AS-LK support stabilizes the lumbosacral area, strengthening the stomach muscles.
Thanks to the maintained constant temperature and elastic pressure, it reduces pain caused by overstress, old injuries and degeneration changes.
It is especially useful for people starting intensive sport training.
after sprain of stomach and back muscles caused by injury or overstress
by people with weak stomach muscles who perform heavy physical work
chronic pain syndrome of lumbar vertebra





Information For Patients:
Only properly selected, fitted and used brace fulfils its function – incorrect use may cause increase of problems with the joint, problems with walking, skin abrasion, swelling of tight and foot, varicose vain and vein inflammation - instruction regarding use of the support is given by the leading doctor of therapist.
The support should be worn on top of a cotton t-shirt to prevent abrasions and rashes.
Long term use of the support may lead to muscle, it is advisable to do regular exercises individually selected for the patient by the leading doctor
During meals the support must be taken off, it shouldn't be put on directly after eating or drinking of greater amount of fluid
At the beginning of use, in high temperature or in case of patients with paraesthesia it is necessary to regularly check the condition of skin in places where the support is applied.
In case of skin changes in places where the support touches the skin (abrasions, injuries, skin eczema) it is possible to use the support after a dressing is applied.
In case of allergic reactions in places where the support touches the skin it is advisable to contact the doctor
Lack of personal hygiene or wrong maintenance of the product (insufficient washing and rinsing) may lead to skin abrasion, rushes, allergic reactions connected with excessive sweating and development of bacteria.
Hand-wash in warm water and soap in 30° temperature
Rinse thoruoghly
Do not iron
Do not use chlorine
Dry far from the sources of heat