AM-SO-02 lumbar back support with elastic fasteners was developed according to anatomical shape and provides adequate level of stabilization on lumbar area.
The Back part of support is made of strong orthopaedic rubber ACTIVspace – perforated with unidirectional elasticity, which make the orthosis comfortable and breathable.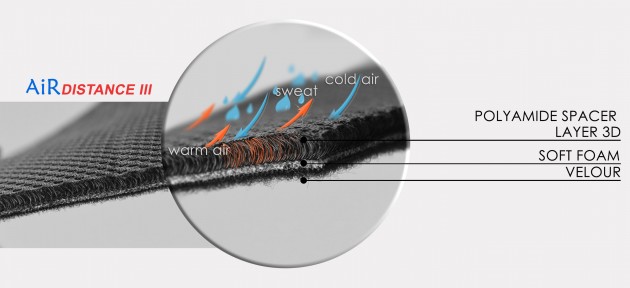 Front and lateral parts are made of AirRubber.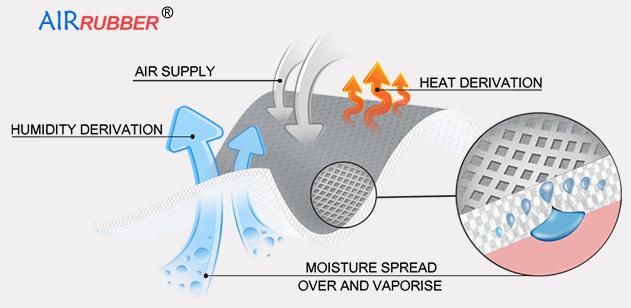 The Back Support AM-SO-02 can be supplied with LUMBAR PAD (extra price)- equipped with pressure points allowing additional compression on lumbosacral area.
Skin friendly product- lumber support has been made of special orthopaedic rubber, containing mainly cotton, which is neutral to patient's skin
High effective stabilization- thanks the anatomically shaped orthopaedic nibs and tightening rubber belts crossed at the back, the stabilization is exceptionally good.
Safety- the front securing tape provides additional protection and the chances of the device to undo accidentally are eliminated.
Comfort of usage- the limber support is very light and therefore comfortable to wear.
Pre- and Post-Surgical Stabilization
Degenerative Spinal pathologies on Lumbar area
Disc Hernia
Lumbar Muscles and Ligamentous Strains and Sprains
Postural Support
Chronic Low Back Pain
Rehabilitation and Prevention
fresh wounds
excoriations
skin eczema
skin allergy
arterial hypertension 3rd degree.
Attention: Do not use as protection in case of injuries which require better stabilization e.g. plaster dressing of surgery.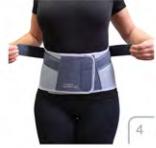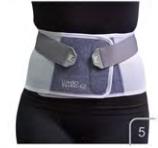 Information For Patients:
If possible wear cotton t-shirt under the device
Use strictly under the doctor's supervision
The product should be adjusted on the patient for the first time by a doctor or qualified medical staff.
Do not use the limber support directly after usage of cream or worm-up gel
Incorrect size of the product (too small) may cause temporary problems of intestine activity and internal organs or problems with breathing and blood circulation.
Luck of everyday personal hygiene or wrong maintenance and washing of the product may cause excoriations or allergic reaction connected with increased sweating and bacterial flora.
Hand-wash in warm water and soap in 30° temperature
Do not iron
Do not use chlorine
Dry far from the sources of heat