​Orthese Omega 1R consists of:
Two open sleevelesses- of the arm and forearm- easy to wear on and fitted to the size of upper extermity.
Set of orthopedic splints and system of fast mounting.
Velcro tapes.
Sheet which susoenses upper extermity.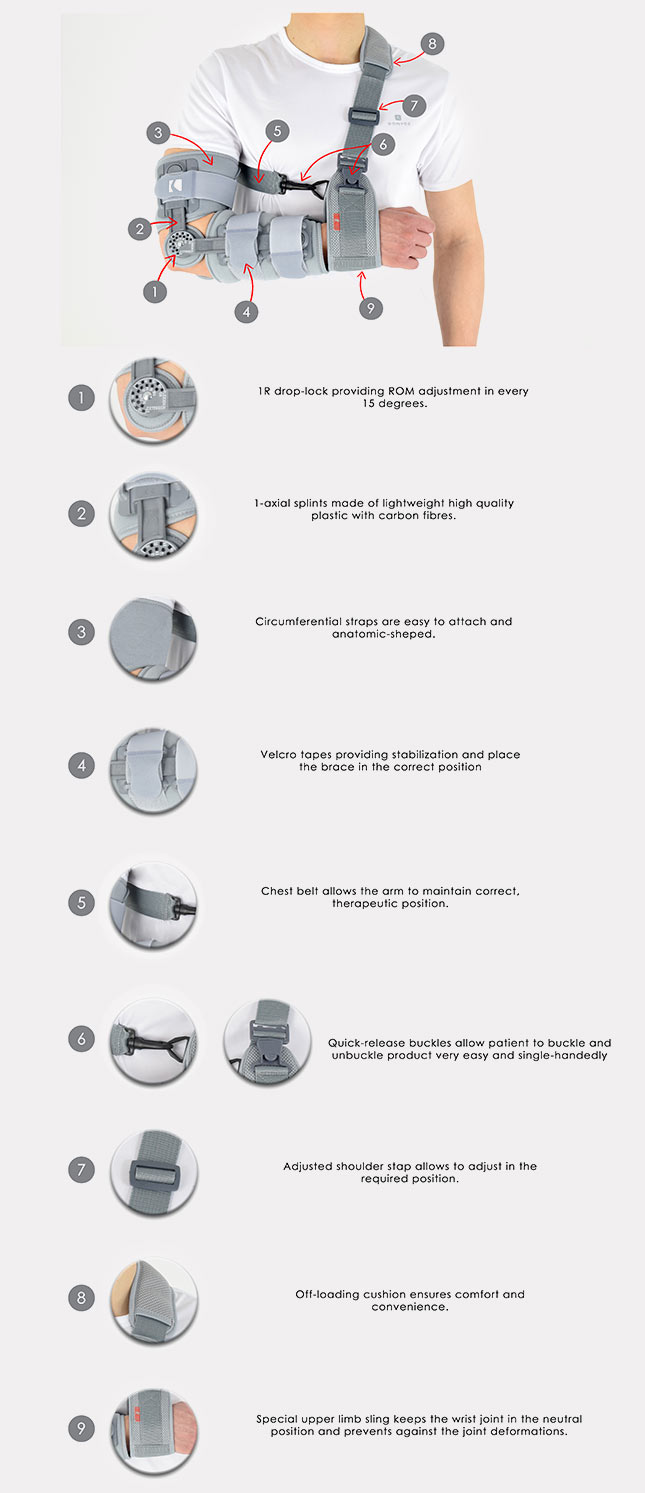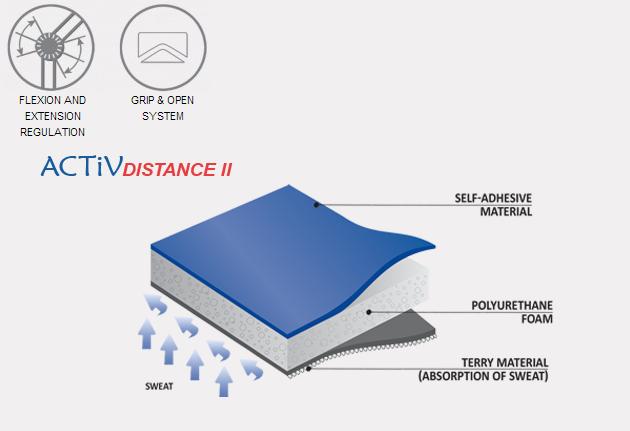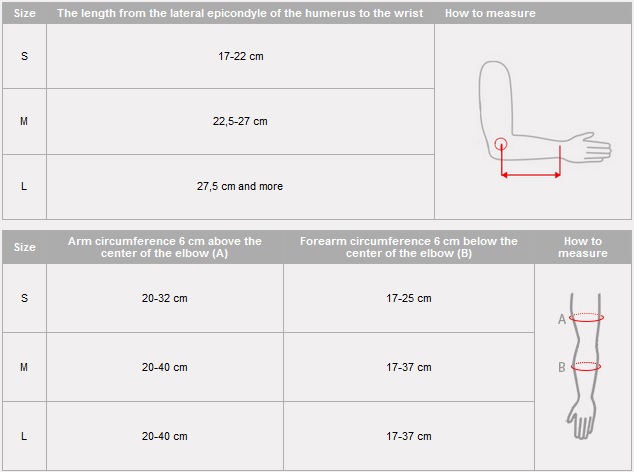 - contracture of bend and unbend of cubital pond,
- instability of elbow after injuries,
- in cycle of convalescence after fractures,
- after operations (orthopaedy).

1R splints – single axis orthopedic splints used in all knee joint and upper limb braces, where apart from adjustment of the flection and extension angle, high lateral stabilization of the joint is not required, but important if low weight of the brace. Due to the low weight the splints are successfully used in all braced for children. They are manufactured with high quality plastic with carbon fibre, making the splints light and indifferent to the influence of sweat and salt, properly firm therefore assuring correct functioning of the device. Adjustment of the flection and extension angle is performed with special Allen screw, by every 15 degrees – each brace is equipped with a key necessary for adjustment. Standard length of the braces is: 250, 280, 380, 470 and 530 mm. The splint and its design are patented in European Union by our company.

Information For Patients:
It should be applied in compliance with indications and under doctor's supervision.
For the first time should be established by doctor or by trained medical staff.
Orthosis should not be used if any ointment or warming up gel had been applied earlier.
It is recommended to use the article together with stocking or antivaricose knee-length socks of minimum compression.
Inappropriate use of article or choosing wrong size can bring about a defect of venous and arterial circulation, trauma of protected joint, skin illnesses etc.
Lack of everyday personal hygiene or inappropriate preservation and washing the article can cause skin attritions or can bring about allergic reactions connected with intensive perspiration and development of bacterial flora.
Wash by hands in warm water with soap in temperature of 30°
Do not mould.
Do not chlorinate.
Dry away from sources of warmth.