Product description
AM-SO-06 lumbar back support with double closure panels was developed in order to improve the stabilization level on the spine maintaining comfort and its functionality for the patient.
The orthosis was developed according to anatomical shape, allowing the perfect fitting and adequate stabilization level of lumbar area.
The Back part of orthosis is made of AirDistance III.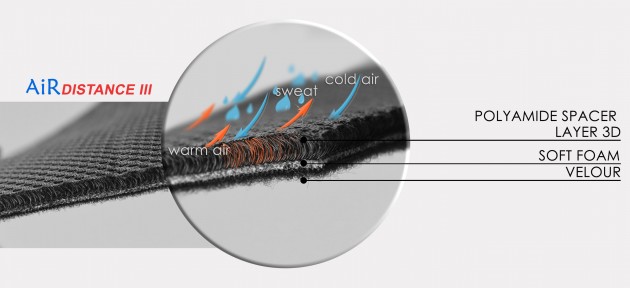 AirDistance III is breathable durable lamination. Consists of 3 layers: external self-gripping polyamide, comfort foam inside and internal polyamide 3D fabric. This spacer fabric 3D provides high air permeability and minimal water and moisture absorption. Waterproof material.
Side parts are made of ActivRubber II.
​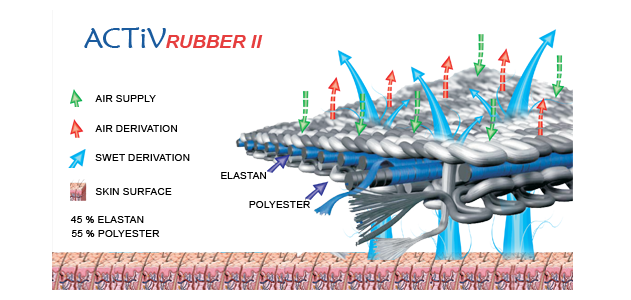 ActivRubber II is strong and bidirectional elasticity. It can be stretched, increasing the length and width, what improves compression. Between the braids air flows freely and skin can breathe. In addition in high compression, these rubber braids provide a gentle massage for skin. Our orthopedic rubber is very friendly for skin.
The Orthosis is provided with anatomically shaped metal stays (sweat-resistant coating), which quantity depends on the size; 4 or 6 metal stays in the Back.
The Front Panel closure is composed of four independent closures, made in semi-rigid medical laminate covered by velcro adherence textile and soft cotton terry-cloth in contact with the skin of patient. The Double closure construction makes the orthosis easy-fitting to different body shapes (especially recommended for women).
In order to allow the easy fitting and correct adjustment on the patient body, the Back Support is provided with two edges in the Front, to park the flaps of velcro tensioners.
In order to improve the functionality of the product, the orthosis is equipped with two sets of three- layer elastic tensioners, which offer high stabilization and support on lumbar and sacro-lumbar area.

Properties:
Skin friendly product- lumber support has been made of special orthopaedic rubber, containing mainly cotton, which is neutral to patient's skin
High effective stabillization- the stabilization is exceptionally good thanks to the orthopaedic nibs, tightening rubber belts crossed at the back and anatomically shaped loin pillow.
Safety- the front tightening rubber belts provide additional protection and the chances of the device to undo accidentally are eliminated.
Comfort of usage- the limber support is very light and therefore comfortable to wear.
Indications
Pre- and Post-Surgical Stabilization
Degenerative Spinal pathologies on Lumbar area
Disc Hernia
Lumbar Muscles and Ligamentous Strains and Sprains
Postural Support
Chronic Low Back Pain
Rehabilitation and Prevention
Contraindications:
fresh wounds
excoriations
skin eczema
skin allergy
arterial hypertension 3rd degree.
Attention: Do not use as protection in case of injuries which require better stabilization e.g. plaster dressing of surgery.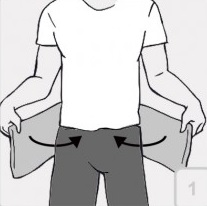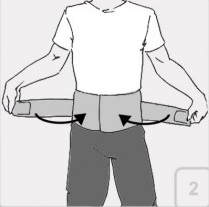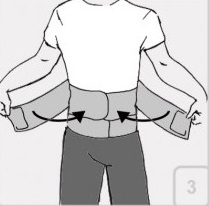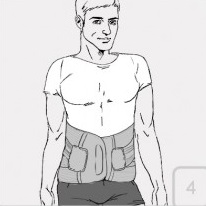 Hand-wash in warm water and soap in 30° temperature
Do not iron
Do not use chlorine
Dry far from the sources of heat