Universal wrist stabilization AM-SN-01
Products which belong to Activ Sport Line group are made of ActivPren. This structural fabric is made of neoprene foam of different thickness with outside layer of polyamide.
Product description

Wrapping around Wrist support made of perforated ActivPren and covered on both sides with a thin polyester fabric. The orthosis is equipped with a fastening tape and a polyamide clip allowing stabilization of the joint providing alleviation of stress from forearm and hand muscles. The use of Wrist support is recommended for sport exercise and work.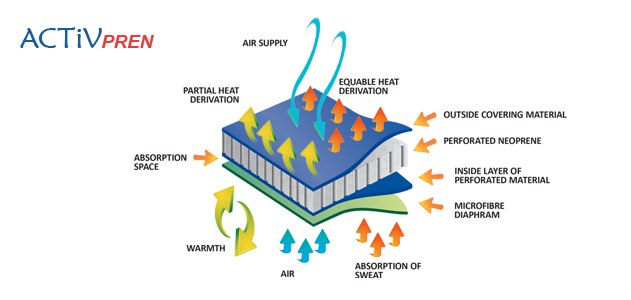 Purpose of use:
after wrist injuries
bursitis
joint degeneration or inflammation

Dimensions: