Knee brace AS-SK-01 is made of innovative, compression and skin-friendly fabric called CottonFit.
CottonFit is an innovative material. It's 3-layered spacer fabric consisted of elastic spandex, elastic core and cotton layer called CottonPlush. The core's aim is to improve compression and absorb shocks in joints and muscles during physical activity. The skin has contact with CottonPlush, providing high air permeability and maintaining the skin soft and dry. CottonFit has Oeko-Tex Standard 100, what means that it is neural for skin.
AS-SK-01 is the best protection for athlete's knees!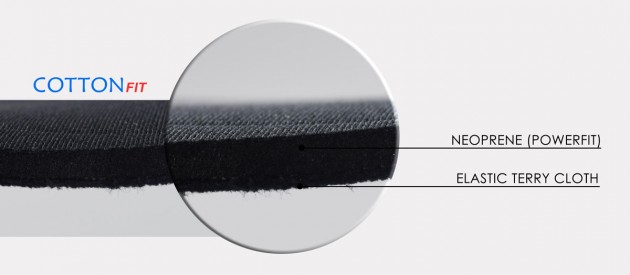 stressed knee joint,
knee twist and sprain,
knee dislocation,
little side instability of the knee joint.