Product description
TLSO BACK SUPPORT VOX with back height regulation was developed according to anatomical shape and to provide high level stabilization and immobilization of Torso-Lumbo-Sacral area of spine.
An asymmetric closure allows the perfect fitting on the patient body. The panel of closure is made of velcro laminate with comfortable semi-rigid foam located inside, additionally provided with two elastic whalebones. The system GRIP & OPEN makes the orthosis easy to assemble and disassemble.
The lateral sides are made of strong perforated orthopaedic rubber with unidirectional elasticity. The perforation of rubber makes the orthosis very breathable, improving comfort for end-users during the treatment.
The Back Metal Frame is totally removable and allows the regulation and control of the brace height.
The Back part of support is made of innovative Activ Distance II non-elastic textile, which properties allow an improvement in stabilization of Spinal zone.
The Back Support is provided with anatomically shaped metal stays (sweat-resistant coating), which quantity depends on the size; 2 or 4 metal stays and regulated metal Frame for Spine.
The Back of the orthosis is equipped with wide belt of rubber designed for stabilization on lumbar area of spine.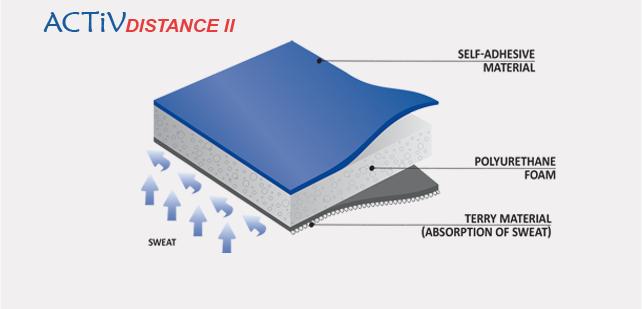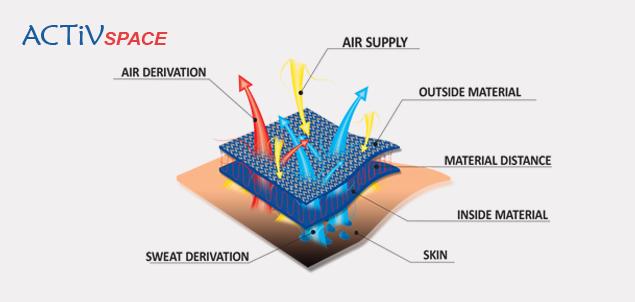 Available sizes:


Properties:
Skin friendly product-the lumber support is made of cotton orthopaedic rubber containing mainly cotton which is neutral to the skin.
High effective stabilization- thanks to the anatomically shaped nibs it was possible to achieve very effective stabilization of the chest and also loin-back area.
Safety- the front securing tapes increase the safety of usage of the product and eliminate the possibility of the uncontrolled opening of the device.
Comfort of usage- the product is skin-color therefore comfortable to use and hardly noticeable on patient's body. The stabilization of both: chest and loin-back area eliminates the necessity of usage of other less comfortable ortthopaedic devices.
Indications
Pre- and Post-Surgical Stabilization
Degenerative Spinal pathologies
Osteoporosis
Disc Hernia
Spondylolithesis
Spondylolysis
Acute Back Pain
Spine Instability
Rehabilitation and Prevention
Contraindications:
fresh wounds
excoriations
skin eczema
skin allergy
arterial hypertension 3rd degree
Attention: Do not use the device in case of injuries requiring more stabilization e.g. plaster dressing.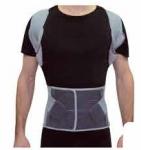 Information for patients:
Use only according to doctor's advice and under doctor's supervision
The product should be adjusted on the patient for the first time by a doctor or qualified medical staff.
If possible wear cotton t-shirt under the device
Use strictly under the doctor's supervision
After final fitting cut off the needless Velcro tape
Do not use the device directly after usage of cream or worm-up gel
Usage of wrong size of the product (too small) or excessive tightening of the belts, may cause temporary problems with intestines activity and other internal organs or problems with breathing and blood circulation.
Luck of everyday personal hygiene or wrong maintenance and washing of the product may cause excoriations or allergic reaction connected with increased sweating and bacterial flora.
Maintanence:
Hand-wash in warm water and soap in 30° temperature
Do not iron
Do not use chlorine
Dry far from the sources of heat