TORSO SUPPORT AM-PES-02
CLAVICULAR 8-SHAPED BRACE WITH BACK PAD – POSTURE SUPPORT
Product description

Up-right holder – shoulder belt is made of non-elastic tapes and back pelotte. Back pelotte is reinforced by PELD plate which provides better stabilization for the area between shoulder blades. Such construction of the product guarantees correction of the posture for adults as well as children. Special construction of the back pelotte reassures that the tapes don't ripple and stick to the patient's body.
It is made of comfortable fabric AirDistance II. AirDistance II is an innovative technological fabric. It's 3-layered lamination, made of 3 parts: durable and self-gripping and polyamide layer, off-loading EVA foam and polyamide 3D spacer material. External part is used to attach hard components. EVA foam off-loads these splints and internal 3D spacer layer provides high air permeability and minimal water and moisture absorption. Waterproof material.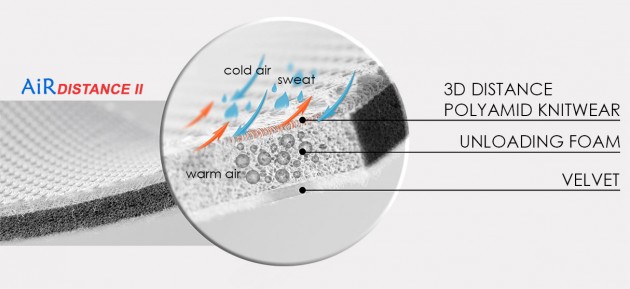 injury of the shoulder which doesn't require surgery or plaster dressing
pains of the chest area of the spine
increased chest kyphosis
required correction without surgery

Properties:​

- SKIN FRIENDLY PRODUCT- up-right holder has been made of special fabric covered with velour and on the inside with terry, which is neutral to patient's skin
- EFFECTIVENSS OF STABILIZATION- thanks the reinforced back pelotte and non-elastic belts stabilization is exceptionally good.
- COMFORT OF USAGE- it can be easily put on and taken off, which makes the usage of the up-right holder very comfortable and enables maintenance of proper hygiene.
Contraindications:
fresh wounds
excoriations
skin eczema
skin allergy
do not use if the posture problem requires specialized treatment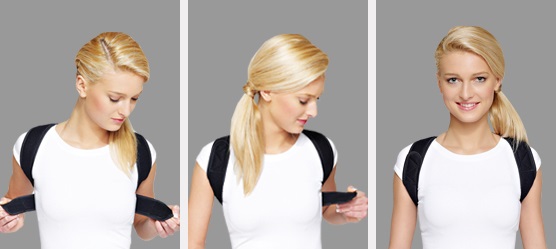 Information for patients:
If possible wear cotton t-shirt under the device
Use strictly under the doctor's supervision
The product should be adjusted on the patient for the first time by a doctor or qualified medical staff.
Luck of everyday personal hygiene or wrong maintenance and washing of the product may cause excoriations or allergic reaction connected with increased sweating and bacterial flora.
Maintanence:
Hand-wash in warm water and soap in 30° temperature
Do not iron
Do not use chlorine
Dry far from the sources of heat