Buggy for children with special needs Trotter
Code:

285-1

Weight:
The product is not available anymore!
The TROTTER by Drive Medical is a lightweight portable positioning chair designed to provide a safe and comfortable transport solution for parents and children with special needs.
The Trotter by Drive Medical
The Trotter is exceptionally lightweight portable stroller with positioning functionality. This special needs chair is the perfect transport solutions for parents and children with special needs. The adjustable seat angle, adjustable back angle and adjustable seat depth allow for custom positioning - ideal for adjusting for the individual needs of the child. The easy adjustment options of the Trotter allow the stroller to grow with your child, so you won't have to look for a new stroller any time soon.
Features

:

Lightweight folding frame with closure strap that holds the chair shut when folded;
Swing-away footrests are independently adjustable and removable;
Positioning pelvic belt and five point "H" harness with padded strap covers;
8" front casters and 10" rear wheels with toggle lock;
Black machine washable fabric.
Additional accessories (sold separately and NOT included in the price):



Canopy;
Headrest Extension;
Tray;
Ankle Positioner;
Full Torso Vest;
Lateral Support;
Utility Bag.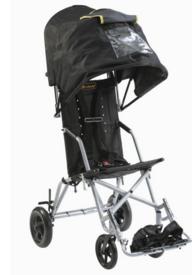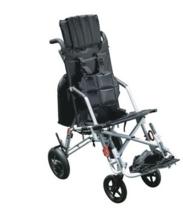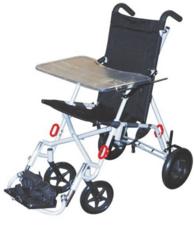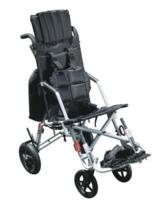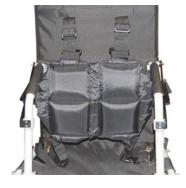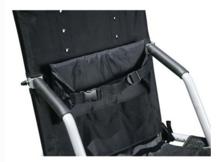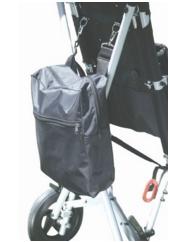 Dimensions​:




| | | | | | | |
| --- | --- | --- | --- | --- | --- | --- |
| Size | Seat width in cm | Seat depth in cm | Seat height in cm | Seat to floor in cm | Weight in kg | Max weight user in kg |
| 1 | 30 | 30-35 | 51 | 56 | 10 | 34 |
| 2 | 35 | 33-38 | 58 | 56 | 12 | 45.4 |
| 3 | 41 | 35-41 | 61 | 56 | 15 | 77 |
| 4 | 46 | 38-43 | 64 | 58 | 20 | 113.4 |
Folding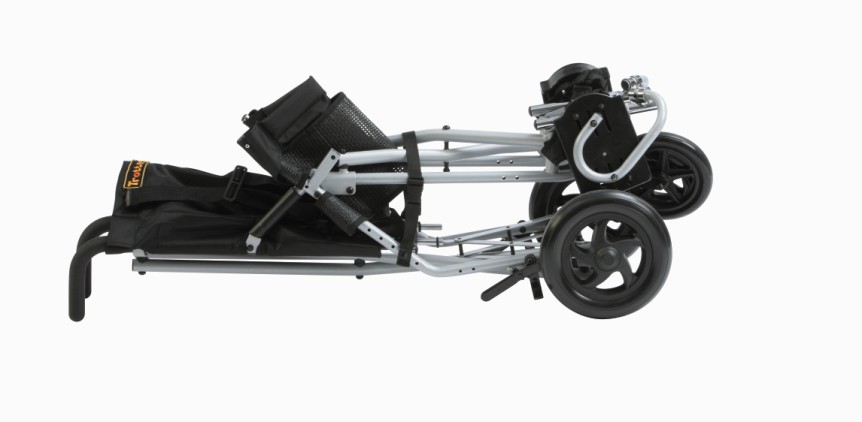 Related products