Special buggy for children with disabilities HIPPO
HIPPO is a four-wheel special buggy specifically designed for children with disabilities. Built with ultimate comfort and ergonomics in mind, HIPPO provides unmatched postural support compared to other special needs buggies. This special needs buggy is highly recommended for the very young and parents looking for a complete solution for getting about in the safest and most secure manner. HIPPO comes with all necessary accessories for a high-grade special needs buggy of this kind.
Free delivery

2 year warranty

Size:

1

2

Child height (cm):

100

120

Child weight (kg):

20

30

Seat width (cm):

31

34

Seat depth (cm):

28

32

Backrest height (cm):

45

55

Buggy weight (kg):

19.5

22

Outside height (cm):

105

113

Outside width (cm):

66

66

Outside length:

109

113

Folding:

Yes

Yes
The safest and most secure way to transport your child
At just over two feet in width (64cm), the HIPPO stroller is recommended for the very young as a means of getting about in a safe and secure manner.
The chair of the buggy is adjustable but secure, with a head rest pillow, stabilising belts, and positional refinements that can be made very easily to the seat, among its most attractive features.
Unmatched comfort and stability
The HIPPO special needs buggy is among the buggies that feature shock absorbers in order to maximise the comfort of its users. Children who suffer from chronic neuromuscular states such as spasticity and hypertonia, or children whose muscles are affected due to brain conditions may require greater stability when it comes to moving around. Muscle tone can be adversely affected under conditions of shock – however mild they may seem. The buggy provides comfortable and security for the child. Bearing all this in mind, the HIPPO is a popular buggy of choice among the parents and carers of children with infantile celebral palsy or meningomyelocele.
If you like the HIPPO stroller simply go ahead and buy it, and if you have any questions before you make an order today, please contact SpecialNeedsEquipment.
Standard equipment:
5-point safety belt

Seat and back supports

Head support

Adjustable push handle

Rain cover

Adjustable footrest with belts

Sun canopy

Bag

Canopy window

Shock absorbers

Rear brake

Swivel front wheels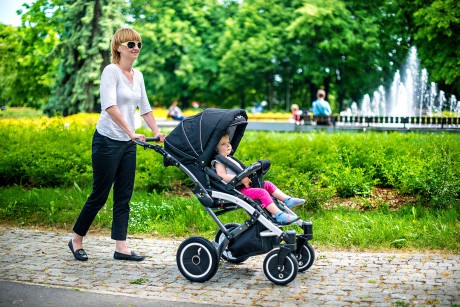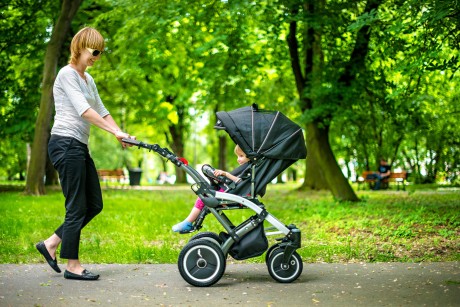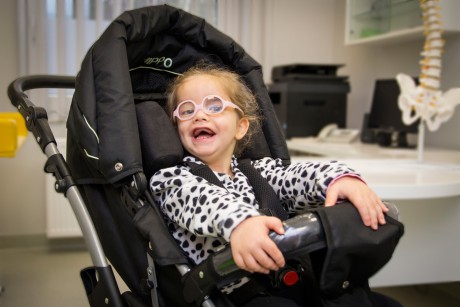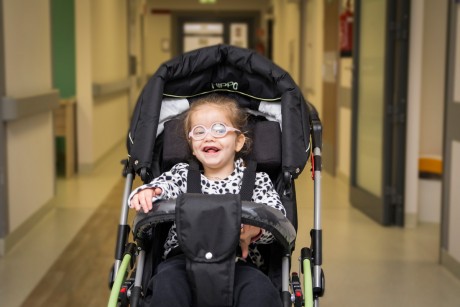 Additional standard equipment:

removable abduction block;
adjustable backrest;
adjustable and folding canopy;
adjustable side supports;
detachable and reversible seat unit (traveling face to face with the child);
leg cover;
pneumatic tires- front and back;
pump.
Reversible seat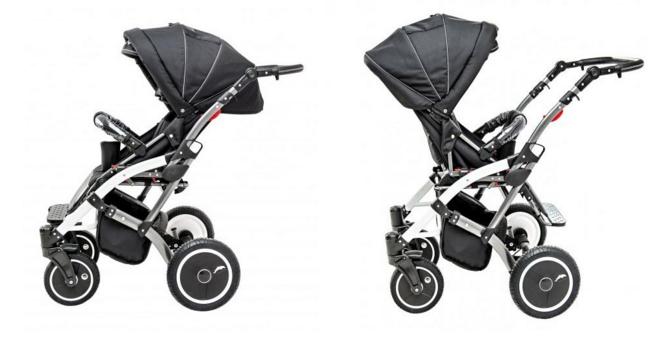 Colors: (standard color is Lotus, the rest are manufactured upon ordering): Mint, Anemon, Chilli, Lotus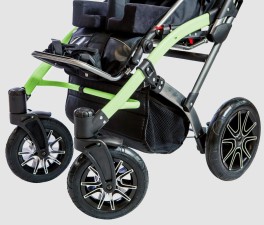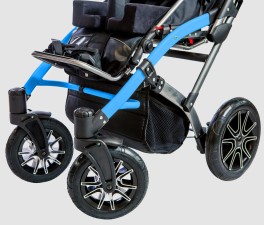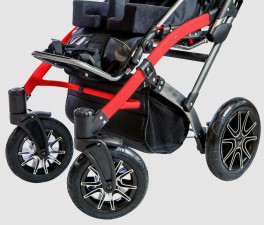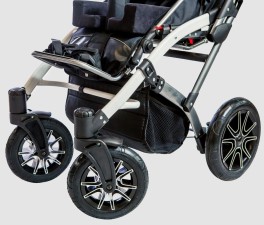 How to measure:

Dimensions: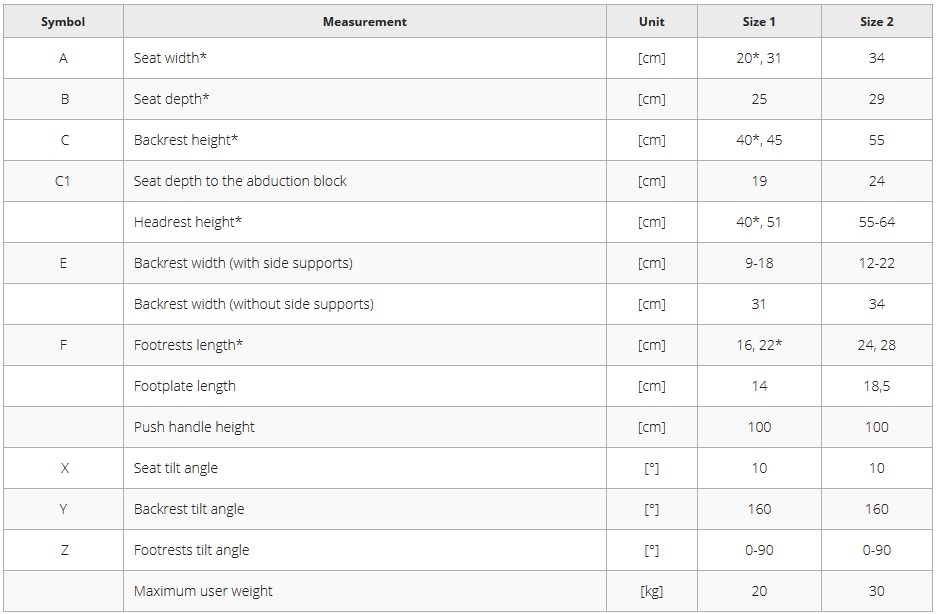 Related products