Product description

In case of suffering from Achilles tendon pain (as an result of stressing or post-operative complications) active brace AM-OSS-09 supports Achilles tendon without limiting its mobility. Anatomic-shaped pad massages the tendon and internal heel insole support the Achilles by limiting excessive tension. This solution allows to reducing tendon's swelling and effusions.
The brace is made of PowerFit.
If you dream about soft, thin and almost invisible brace with excellent compression during daily activities – choose the device made of PowerFit fabric. This is 3-layered textile that fits to body precisely making 'the second skin' and can be stretched in all directions. External layer is made of spandex that provides excellent compression and it's resistant to the dirt and damage and reduces muscle vibrations. Internal layer is soft and skin-friendly. The innovative construction of PowerFit allows to maintain cool joint even in hot temperature and it heats it in winter. The braces made of PowerFit are the most innovative devices on the orthopaedic market and almost invisible for patient.

Ankle brace holds special anatomic shape and high elasticity and provides great fitting and relief the pain.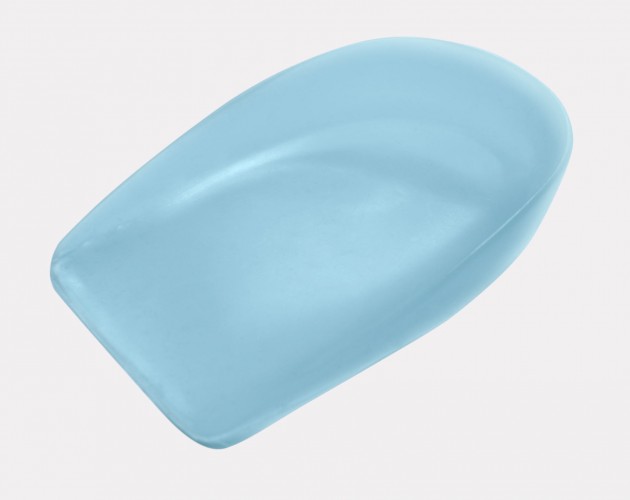 NOTE! To providing physiological pelvic position we add the free second silicone heel insole, which ensures support and amortization for health leg.
Purpose of use
Achillodynia (tendonitis, bursitis, e.g. in Haglund's deformity)
After Achilles injuries treated nonoperative or surgically (Achilles strain, rupture, tendonitis)
After ankle injury rehabilitation (strains, fractures) treated surgically
Tendomyopathies
Advanced ankle and tarsus degeneration connected with chronic pain
Prophylactic in a sport
Available sizes

Left/right side available.
Setting up