OMBRELO Special needs rehabilitation stroller
OMBRELO Special needs rehabilitation stroller
Light and easy to fold special needs stroller for children and adults. It has innovative seat BodyPrint© that was equipped with unique belts system.
When adjusted perfectly gives the optimal positioning and comfort of use even for all day seating. Adjustable seat depth and backrest height for optimal comfort and correct position while seating. 30° fixed tilt promotes upper body positioning for those with limited trunk stability or upper body strength.
OMBRELO™ stroller is very comfortable and stable with excellent maneuverability.
Adjustable swing-away multi footplates for easy come out of the stroller FlipFlap© allow to adjust each foot separately. They are equipped with foot straps for 2 ways of stabilization.
The stroller is available in 5 sizes, size 5 is dedicated for adults with weight up to 120 kg.
Special features
Stable structureStable structure: The device ensures adequate stability and safety of Patient.
Lightweight constructionLightweight construction: The product is made of light metal alloys which positively affects the low weight of the device.
High durabilityHigh durability: The construction ensures high durability of the device – maximum user weight is 120 kg!
Gwarancja 24 miesiące24 months warranty: We offer 24 months warranty on the product. We also provide after sales service.
Easy to useEasy to use: Intuitive way of adjustment and easy assembly.
Flip Flap footrestFlip Flap© footrest: Special footrests system ensures a wide range of adjustment. Reclining platforms make getting on and off a device easier.
Reflective elementsReflective elements: The product has reflective elements to ensure your safety.
5 points feet stabilizing belts with heel support.
BODY PRINT© upholstery was equipped with unique belts system for seat and backrest. When adjusted perfectly gives the optimal positioning and comfort of use.
Thanks to multi footplates Flip Flap© with abduction-adduction angle adjustment stroller grows up with child.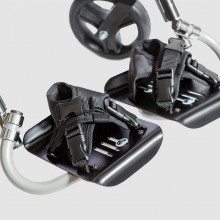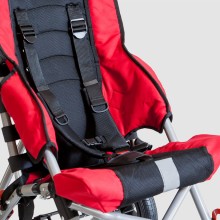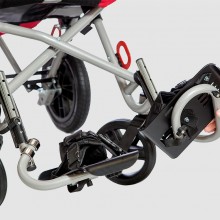 Indications
Cerebral palsy – various types and forms.
Brain and spinal cord injuries with lower limbs paralysis and weakness, balance and motor coordination disorders with different etiology.
Demyelinating disease (e.g. multiple sclerosis – SM).
Meningocele.
Muscles diseases with weakness and paralysis (dystrophy, myasthenia gravis, myositis).
Genetic disorders.
Degeneration and neurological diseases.
Other condition connected with muscles weakness, paralysis and musculoskeletal disorders.
After head and spinal cord injuries and spine trauma with paralysis and paresis.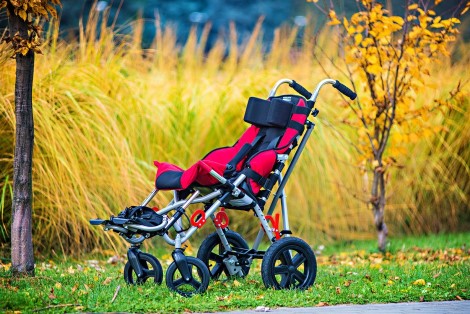 Standard equipment

Upholstery
Upholstery makes the product comfortable due to changeable pressure zones from seat and backrest
It is equipped with unique belts system that makes it possible to adjust perfectly seat as well as backrest to user's body
It has reflective safety marks that make it safer to use the product during evening walks
It is made of easily washable fabric|Comfort upholstery is created for size 1-4
Flex upholstery is created for size 5
5 points belts
The stabilization of patient with spine load reducing function
Wide range of adjustment for belts
Quick adjustment of belts to patient's body thanks to plastic handles
Assembly on stroller's frame at any height
It is possible to unfasten belt quickly|Solid connecting elements
Headrest
Profiled headrest which perfectly adjusts to patient's head
The possibility of mounting both on head support or stroller's frame
Cotton-lined, skin friendly
Backrest
The adjustment of backrest height
Seat
The adjustment of seat length
The range of tilt angle adjustment up to 30°
Back wheels
Glass-fiber reinforced wheels
Equipped with inflatable tube type tyres
Independent brakes for right and left wheel
Stroller is equipped with Light Grey rims. However there is possibility to change the rim's colour to black free of charge.
Front swivel wheels
Equipped with inflatable wheels
Rim wheels are more solid thanks to fiber glass
Stroller is equipped with Light Grey rims. However there is possibility to change the rim's colour to black free of charge.
Separate rear brakes
Footrest
FlipFlap footrest with an independent adjustment for each foot
Abduction-adduction function
It is equipped with platforms that can be bent back which makes it easier to get up
Wide range of adjustment for footrest's height
It is equipped with 5 points feet stabilizing belts with heel support, with the possibility of change for circumferential feet belts
Handle
Independent handle for pushing the stroller
The possibility of adjusting handle's height
Made of leather
Colors: Size 1, Size 2, Size 3, Size 3 and Size 4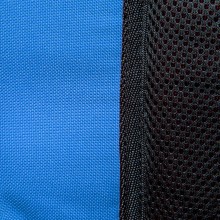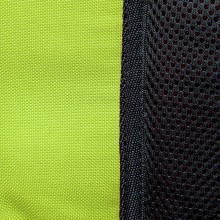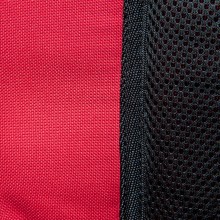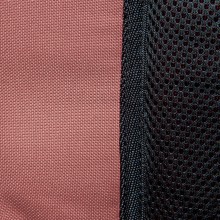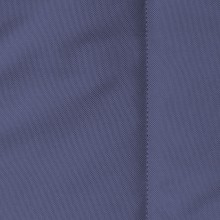 How to measure: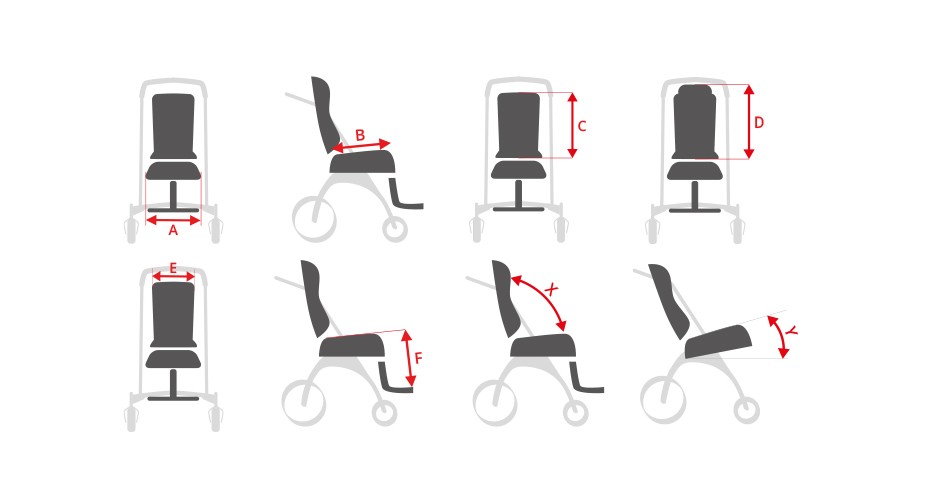 Dimensions: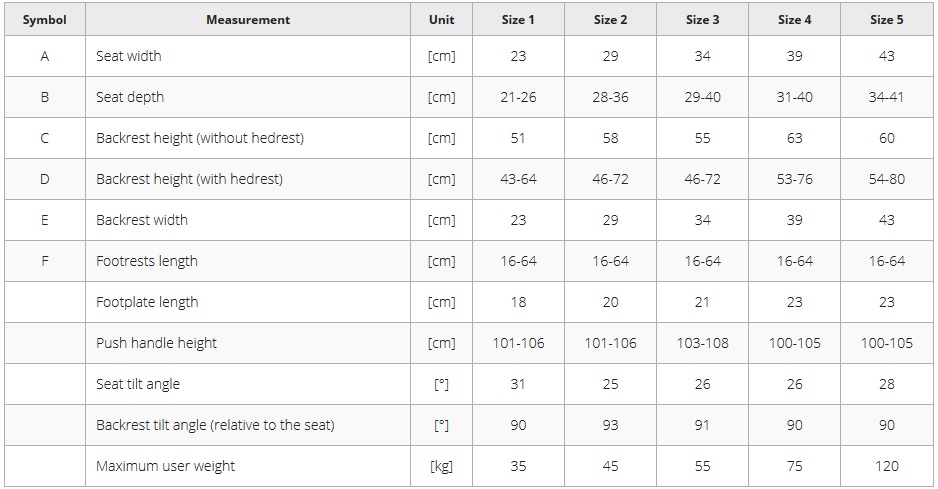 Product dimensions:

How to measure: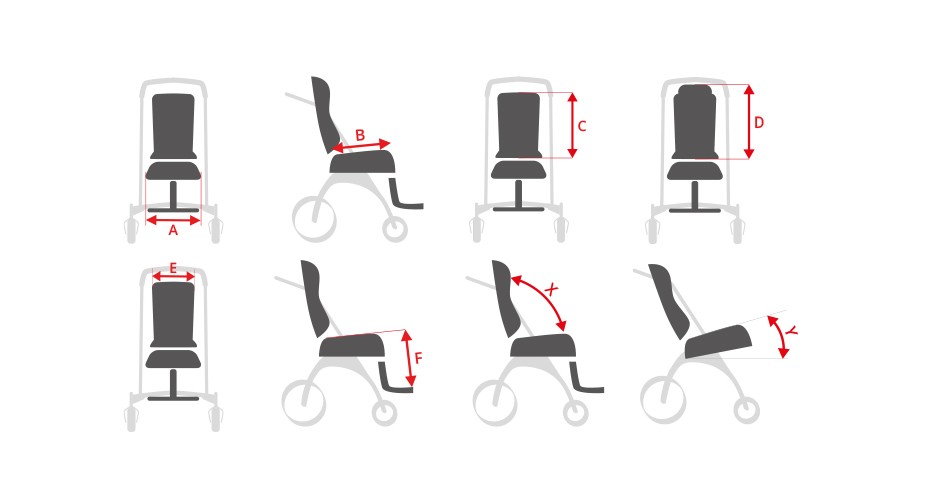 Dimensions: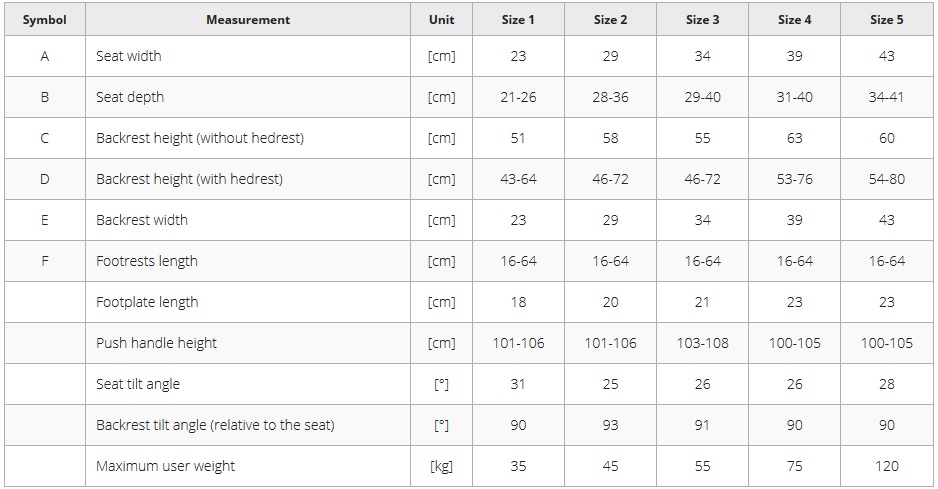 Product dimensions: