Special Tomato Jogger Stroller
Special Tomato Jogger Stroller
Special Tomato offers the perfect special needs pushchair for the family on-the-go!
With weight of only 27 lbs, the Special Tomato Jogger is the right choice for parents and families who want to take long strolls through the city or through rough trails! The Special Tomato Jogger provides comfort and support to children with special needs while riding on all terrain. With easy to fold frame which provides parents with the stroller they have been looking for. Just fold the push chair, release the tires and the stroller becomes extremely compact it fits into most any trunk or SUV!
Why is the Special Tomato Jogger Stroller Perfect for Your Child?
The Special Tomato Jogger offers an easy to use, lightweight jogging stroller that is easy for parents to maneuver and provides support and comfort to your child with special needs.
Standard features:
Two 12" pneumatic quick release tires AND Swivel front 12" pneumatic tire for increased maneuverability and can lock for straight line strolling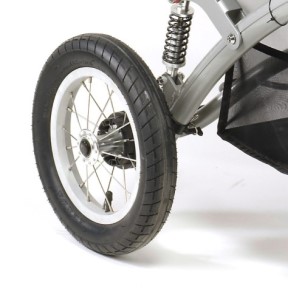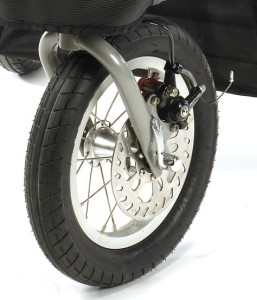 Height adjustable push handle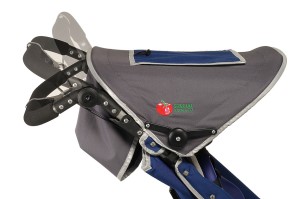 • Canopy with window that folds with stroller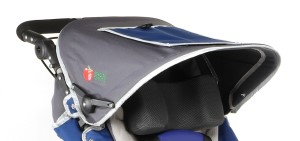 5-point harness
Rear parking brake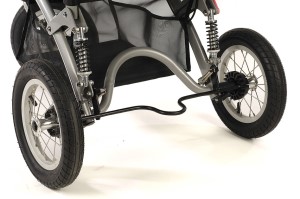 Folding latch for quick and easy one step folding
Closure Strap to keep it folded when lifting into a car for transport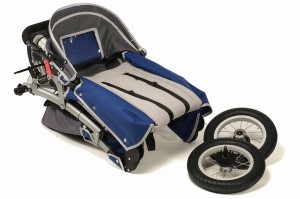 Optional equipment:
Head support for special stroller JOGGER
Medical Necessities Bag for special stroller JOGGER
Thermo bag Nicky / Micka
Special seat Liner
Special backrest Liner
Positioning seat SITTER
Dimensions
Size
Jogger
Seat Width (cm)
35
Seat Depht (cm)
30
Back Height (cm)
62.5
Maximum Weight Capacity (kg)
50
Seat to Footwell (cm)
37.5
Handle Height to Floor (cm)
87.5-107.5
Seat Recline Range
10°-50°
Overall Dimensions (cm)
65x105x107.5
Folded Dimensions (w/o rear wheels) (cm)
82.5X52.5X40
Size
Jogger
Seat Width (cm)
35
Seat Depht (cm)
30
Back Height (cm)
62.5
Maximum Weight Capacity (kg)
50
Seat to Footwell (cm)
37.5
Handle Height to Floor (cm)
87.5-107.5
Seat Recline Range
10°-50°
Overall Dimensions (cm)
65x105x107.5
Folded Dimensions (w/o rear wheels) (cm)
82.5X52.5X40