The Rehabilitation Chair JUMBO
Positioning chair JUMBO™ is used for initial upright standing of children in the sitting position.
It is made of ecologic wood and therefore it is eco-friendly.
Despite its simplicity, it perfectly fulfils its function. It is safe for spastic as well as flaccid children with decreased muscle tone. Adjustable side supports help in correcting postural problems and, moreover, this chair may be beneficial regarding orthopaedic disorders.
It has a safety vest which is equipped with innovative "hold & pull"© system thanks to which the child is both quick and precisely secured in this chair.
Each product is hand painted on water base paints. Size 3 thanks to the quick folding system of the footrest makes it easy to place and remove the person from the chair.
Special features
The device ensures adequate stability and safety of Patient.
We use only human and environment friendly materials.
We offer 24 months warranty on the product. We also provide after sales service.
Intuitive way of adjustment and easy assembly.
The device is equipped with breathable, hypoallergenic 3D spacer fabric. Now you can be sure that the skin stays dry for longer.
Our harnesses and pelvic belts are equipped with Grasp and pull system that provides fast and comfortable support your child in the device.
Independently adjustable side supports ensure proper trunk stabilization.
Contoured abduction block ensures proper sitting position. Abduction block can be removed.
Due to available adjustments we are able to set the desired seat depth and tilt angle of the backrest.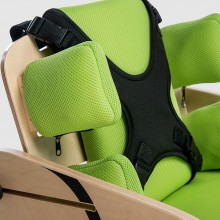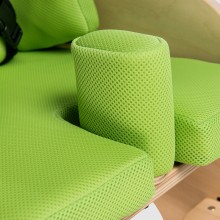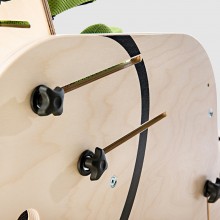 Indications
Cerebral palsy – various types and forms.
Brain and spinal cord injuries with lower limbs paralysis and weakness, balance and motor coordination disorders with different etiology.
Demyelinating disease (e.g. multiple sclerosis – SM).
Meningocele.
Muscles diseases with weakness and paralysis (dystrophy, myasthenia gravis, myositis).
Genetic disorders.
Degeneration and neurological diseases.
Other condition connected with muscles weakness, paralysis and musculoskeletal disorders.
After head and spinal cord injuries and spine trauma with paralysis and paresis.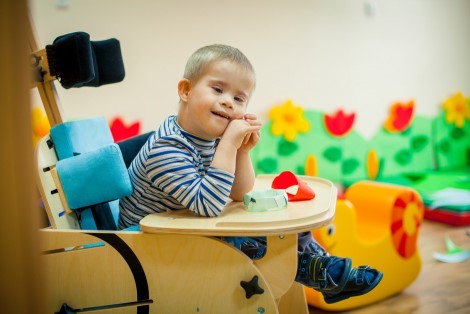 Standard equipment
Chest pelottes
Stabilizing function
Profiled pelottes edged with soft upholstery
The possibility of adjustment for both height and tilt angle of pelotte
Independent adjustment for each pelotte
Vest
Trunk support function
Made of easy to wash fabric
Easy and quick adjustment of the vest to patient's body with the aid of holders
Wide range of adjustment
Solid elements, certified with military certificate, manufactured by Nexus company
Cushion for backrest
Foam edged with soft upholstery
The possibility of removing cushion
Aesthetic finish and trendy as well as vivid colours
Abduction block
Profiled abduction block edged with soft upholstery
Separating legs function and harness securing the patient from falling out of the stroller
Easy dismantle of abduction block
Adjustment of abduction block's depth
Cushion for seat
Foam edged with soft upholstery
The possibility of removing cushion from seat
Footrest with footers and feet stabilizing belts
Adjustment of footers' height
Footers equipped with feet stabilizing belts
Frame with castors
Frame with sides in modern version
Castors equipped with brakes
Backrest
Adjustment of backrest's tilt angle
Pelvic pelottes
Stabilizing function
Profiled pelottes edged with soft upholstery
The possibility of adjustment for both height and tilt angle of pelotte
Independent adjustment for each pelotte
Seat
Adjustment of seat's depth
How to measure: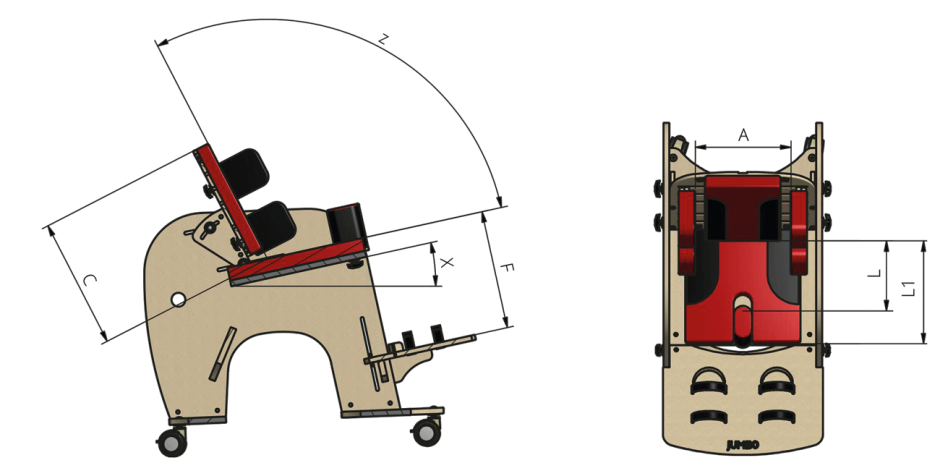 Dimensions: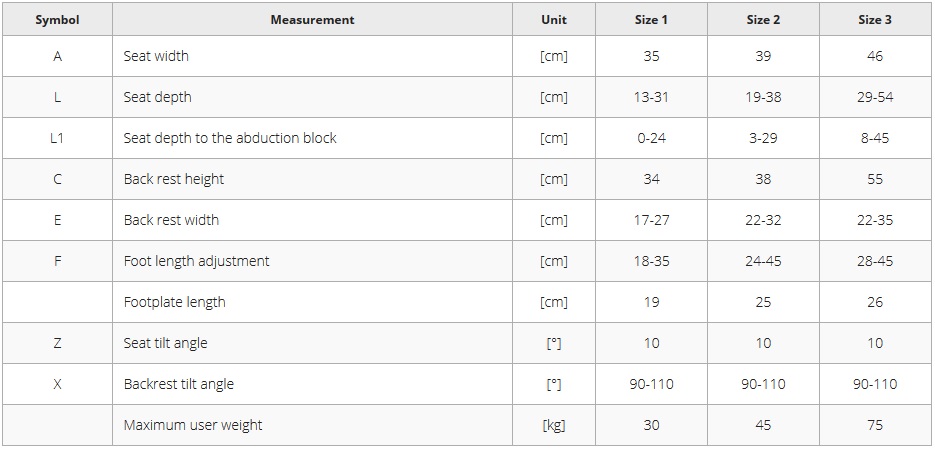 Product dimensions:

How to measure: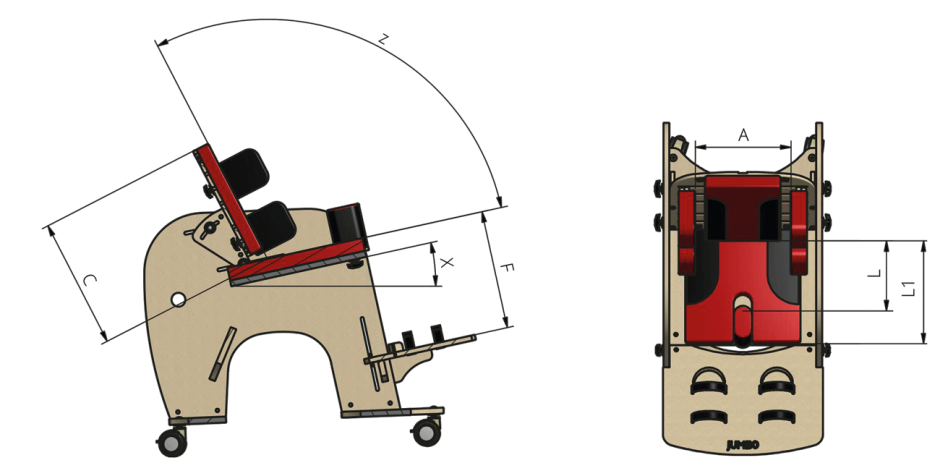 Dimensions: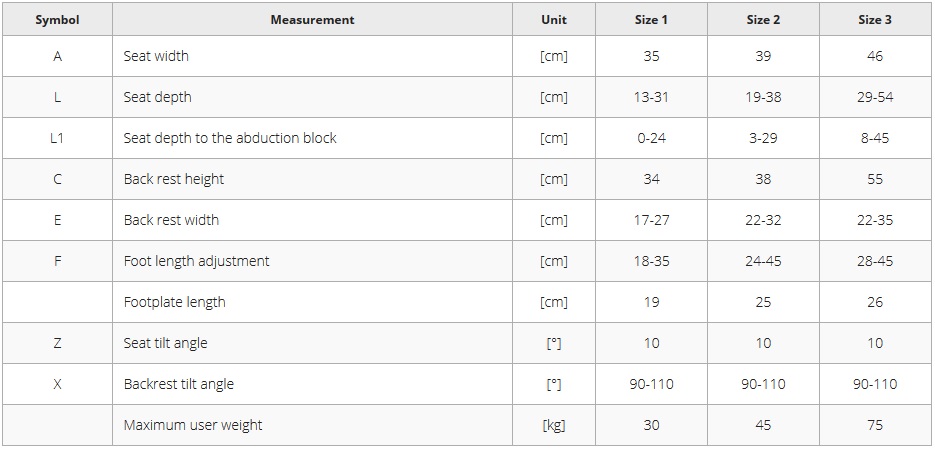 Product dimensions: